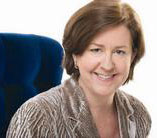 Retailers readying for stronger holiday season
September 30, 2013
For the Nov.-Dec. 2013 holiday shopping period, the International Council of Shopping Centers is forecasting a 3.4% sales increase over last year at stores selling general merchandise, apparel/accessories and furniture.
Additionally, ICSC anticipates that shopping-center sales will increase 3.4%, and chain store sales will increase 2.0% over the 2012 period. All three indicators are an improvement over last year's sales increases of 3.0%, 2.7% and 1.3% (GAFO, shopping centers and chain stores, respectively).
Holiday hiring is also on the rise this season, up 0.5% from last year, another forecast of stronger sales, according to the ICSC report.

"We're going to see a more subdued spending mood from consumers, but what counts is that we're on track to have a better holiday sales season that last year," said Michael P. Niemira, vice president of research and chief economist for ICSC. "With leaner inventories, retailers can expect their prices and margins to remain stable, which is another good indicator of stronger sales."
In preparation for the season, look for retailers to start decking the halls any day now.
An Experian Marketing Services survey of 212 national marketing executives at major retailers revealed that almost half (49%) plan to launch their first holiday campaign before Halloween.
"Retailers have been extending the shopping seasons with promotions, post-recession, so it's not surprising to see that nearly half of all marketers stated they would launch a holiday campaign before Halloween," said Bill Tancer, general manager of global research, Experian Marketing Services. "This year's Back to School season started in early July as a big promotional month versus last year. Our consumer confidence data shows it as the highest it's been since the recession, so we expect the early promotion trend to carry over into the holiday season with Black Friday deals being offered even earlier than last year."
Of those retailers surveyed, 83% said they plan on running coordinated, cross-channel marketing campaigns during the holiday season, with 55% stating they will be coordinating marketing campaigns across four or more channels. The top three marketing channels that will be used this holiday season are online display (59%), email (55%) and print (46%), according to the report.
Other findings from the Experian survey:
• 70% of retailers plan to use some sort of promotional offer this holiday shopping season
• 39% will offer free shipping
• 28% will offer a deal of the day
• 21% will offer eCoupons
• 3% will offer layaway
• 28% won't offer any type of promotion
When asked, "What are the top three social tactics you are integrating into your customers holiday shopping experience?" almost half (49%) of the marketers answered that they plan on integrating social sharing tools from their Website. Social advertising (45%) and product promotions (36%) rounded out the top three.
The Experian respondents didn't rank mobile marketing as a top priority, but many of the marketers said they will be using mobile tactics during the holiday season. Developing mobile optimized websites was ranked as the top activity by 43%, followed by creating mobile optimized email (37%) and using mobile advertising (31%).
Geolocation promotions will be used by 15% of marketers surveyed this season. Engaging consumers through contests and sweepstakes seems to be at the bottom of marketers' lists, with only 1 percent saying they will use SMS sweepstakes to engage consumers.
What are you doing to generate sales this holiday season? Share your "Retail Ideas That Work" with us on Twitter at  @susandickenson or email them to: sdickenson@homeaccentstoday.com.