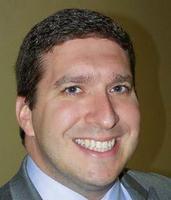 Emotionally durable ideas at work
September 23, 2013
At the Sustainable Furnishings Council's Innovations in Sustainable Furnishings forum at Elon University on Sept. 20, keynote speaker Dr. Jonathan Chapman presented his thoughts on emotionally durable design - the practice of creating product that will pass the physical test of time and will be something that the consumer wants to keep for years.
"We surround ourselves with objects to comfort us but they also project. They tell everybody else about who you are and who you wish you were. The problem with that is that the self, our concept of self and our identity and the things we aspire to, is consistently evolving," Chapman said during his address. "The stuff we surround ourselves with, they stay pretty frozen in time. They don't evolve much. It's only a matter of time before it becomes a stale reminder of who I thought I used to be."
When the products outlive their emotional utility, they are often discarded. Chapman called these items, which are still perfectly fine and usable "orphaned objects," and noted that the ground is full of things that are still functional.
"Why do we throw things away that still work? How can we design products that people want to hold onto?" Chapman asked.
In the afternoon, Chapman charged the attendees to put our heads together and come up with a chair design that is not only physically durable but something that will hold meaning for consumers for years.
As part of the workshop, we were divided into eight groups with roughly four to six people per table.
Each group was asked to take five minutes to brainstorm ideas around each of four specific topics: Do It Yourself, Customization, Aging Gracefully and Repair. Once each five minute session was finished, we could no longer revisit that particular topic; we were asked to clean the slate and move onto the next.
Once the four topics were visited, we were asked to then review our notes from each of the four topics and combine the best ideas from each into a product, which was then pitched to the room.
Granted, not all the ideas were feasible (my group tossed more than a few cost-prohibitive ideas out there during the brainstorming session), but many were very good. From using materials such as teakwood to simple peg-and-hole construction designed to allow the consumer to have a hand in the chair's assembly, a number of solid plans were constructed.
Ideas that incorporated emotional durability included customizable sizes that allow the chair to grow from childhood to adulthood to tee-shirt patchwork upholstery and a display system to incorporate comforting family imagery.
Considering the room was filled with a mix of furniture industry veterans, at least one relative newcomer to the industry and a handful of college students, the fact that many workable ideas came in a span of 40 minutes is no small deal.
Creating furnishings to last is a critical consideration, but creating product that stands for something is certainly a goal worth striving for.