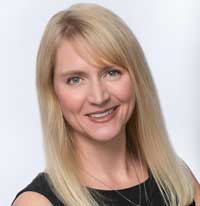 Looking to 2014
September 9, 2013
Late summer/early fall is always a critical time for the Home Accents Today staff as we get our next year planning under way.
We think 2014 is going to be a great year for the industry. The economy continuing to pick up the pace, and new forecasts out this week that project stronger growth in 2014 than we've had over the last many years. Economists report that housing, which made a dramatic swing for the better over the past 12 months will continue to be strong into next year.
There are some shifts coming to the business, though, and some areas where there's some concern. All the talk this summer was about market dates -- from
Atlanta moving to a Tuesday-Tuesday format
, to
Las Vegas moving to Sunday-Thursday
(both moving opening and closing one day ahead), to the timing of New York during the N.Y.-based Super Bowl ... there was a lot to talk about. How will they impact the shows involved? Hard to say. We've seen markets move dates before -- some to great success, some to revert back to the original ones and some to come up with a third option altogether).
This remains a very market-centric business, and the market organizers are working hard to capture every bit of the manufacturer/retailer traffic puzzle that they can. The business is shifting, though. It's no secret that business is done 12 months a year -- not just the four show-heavy months. We just have to figure out how to maximize our coverage to ensure that we are helping you, as retailers, successfully operate your own businesses, too.
So, tell us: What can we tell you? What are we missing? What do you love? Send us a note on Facebook or Twitter or LinkedIn or Sulia or Pinterest. Comment on this post on our website. Or, of course, give me a call at 336-605-1116 or drop me an email at jheinzen@homeaccentstoday.com any time and share your ideas.
Help us help