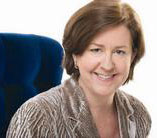 Shopping behaviors, omnichannel tactics, technology explored at IRCE 2013
September 9, 2013
I came across an interesting graphic while reviewing session materials from this year's Internet Retailer Conference & Exhibition, held in June in Chicago.
The graphic, based on a national survey of consumers conducted by Dimensional Research for Wanderful Media, offers an interesting look at the good and bad points of shopping online and in stores.
Wanderful Media is a "local discovery shopping company" backed by a group of major media companies and created with the initiative of digitally reinventing the circular advertising business.
According to a company press release, the goal of the survey - "Technology Blurs the Line of Online vs. In-store Shopping" - was to gather current data about consumer shopping behavior in stores and online, and to uncover how mobile and online technologies have changed the overall shopping experience.
The project revealed distinct drivers behind online and in-store shopping. Online shoppers cited ease-of-research, speed to find an item and cost as the top reasons they prefer to shop online. Respondents who prefer to shop in a physical store cited getting answers to questions, seeing the item before purchase, ease of making a return and merchant relationships as the top drivers.
The graph is shown here, but it was presented at IRCE with the addition of the words "Can we do better?" -- a question directed at the online retailers in attendance but one that could also be asked of their brick and mortar counterparts.
Other key findings from the Wanderful Media survey:
+Mobile was the preferred technology. Smartphones were the most popular devices (92%) for in-store research, followed closely by tablets. For conducting in-store research when shopping, search engines (84%) and Amazon (76%) were the most common online resources, while more than one-third (37%) identified social media as a resource.
+Online shoppers multitask. Sixty three percent shop online while watching TV, 28% while socializing with friends, 24% while in a café or restaurant, and 22% while commuting.
+Impulse shopping is driven by both online and in-store shopping activities, including browsing in a store (60%), promotional emails (42%), window shopping (36%), and while presented with other items in the online check out process (27%). Shoppers make more impulse purchases from reading traditional newspaper circulars (23%) than they do from Facebook (22%), Twitter (13%) or Pinterest (13%)
+The online experience sends shoppers into stores. More than half (55%) of the survey respondents first searched for a product, and found a store location, online before traveling to the store to make the purchase. Sixty percent went to a store for a purchase after receiving an email promotion.
+New online sales tax rules are impacting shopping behavior. Twenty-two percent of the responding consumers (and 32% of the male respondents) said they shop less online due to changes in online sales tax collection.
GLM's Internet Retailer Conference and Exhibition
The Wanderful Media survey was one of many e-commerce subjects presented and discussed at the 9th annual Internet Retailer Conference and Exhibition, which is produced by IR Events Group, a division of GLM. Billed as the
world's largest e-commerce event, this year's edition drew more than 9,700 attendees from 40 countries to its four-day presentation of seminars and exhibits, a 13% increase in attendance over 2012.
Individuals attending IRCE represented a broad range of industries from retail to financial services to education and non-profit in a variety of management levels, including professionals from up-and-coming startups to long-established retail chains.
In all, 203 speakers presented 119 sessions on the latest trends and issues in the e-commerce. Keynote speakers included former Vice President Al Gore, Mindy Grossman, CEO of HSN, Inc. and Gian Fulgoni, chairman of ComScore. The exhibit floor also grew - by 12% over 2012, with 588 exhibitors showcasing their latest products and services. Participating companies at IRCE represent more than 90% of e-commerce solution sales, ranging from Facebook, Fed-Ex and eBay to emerging startups.
Based on some of the e-commerce growth models shared at the conference, IRCE is an annual event that is only going to get bigger. According to Internet Retailer, U.S. online retail sales grew from $58.2 billion in 2003 to $225.5 billion in 2012, a growth rate of 287%. EMarketer predicts U.S. e-commerce sales will grow to $327 billion by 2016 and European e-commerce sales will grow to $230 billion.
A quick look at presentation materials from some of the first day sessions at IRCE revealed some interesting findings about omnichanneling and tech purchasing plans:
+A survey by FitForCommerce/Jagged Peak found that in the omnichannel retailing arena, retailers said their number one area of focus is "consistent branding and messaging across all customer touch points."
+When it comes to implementing that consistency across channels, Internet Retailer found that 100% of retailers have that goal (of consolidating across all channels), but only 32% say they have achieved that goal. What's holding them back: No single view of the customer across channels (54%); inventory and order management systems are not integrated (42%); IT personnel are too constrained to take on more projects (38%); store systems are too difficult to change or adapt (28%); budgetary constraints (25%).
+Retailers' top three reasons for spending more on e-commerce technology are: (1) to attract new customers, (2) increase conversion rate, and (3) generate more sales from repeat customers. (Internet Retailer E-commerce Technology Guide 2012)
+The top three e-commerce apps retailers expect to add or replace in the next 12 months: (1) Live chat/click to call, (2) mobile commerce, and (3) content management. (Internet Retailer E-commerce Technology Guide 2012)
+How U.S. online shoppers use mobile: 46% research on a smartphone then go to the store to purchase; 41% research on a smartphone, then purchase on smartphone; 37% research on a smartphone, then purchase online using a computer. (EMarketer)
The conference concluded with the announcement that IRCE has committed to remain in Chicago at its McCormick Place West venue through 2020. The tenth edition of IRCE will be held there June 10-13, 2014.
Commenting on this year's show, Craig Dooley, senior VP, GLM and group show director, IR Events Group, said "We are thrilled to be celebrating our most successful show yet, with more attendees and exhibitors than we anticipated. IRCE began nine years ago with 1,100 attendees and 45 exhibitors in a hotel here in Chicago. This year's numbers further prove that the e-commerce industry is expanding at a record breaking pace, and that IRCE continues to deliver the very best conference and trade show for e-commerce professionals in the world."
More information about IRCE 2014 can be found at www.irce.com.