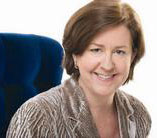 New Simon Pearce bowl funds brain injury support/resources
August 13, 2013
Vermont-based pottery and glassmaker Simon Pearce and his wife, Pia, are the parents of Kevin Pearce, a former
The
Simon Pearce
LoveYourBrain bowl helps fund awareness of and support for brain injuries and their victims. Pearce's son, Kevin, suffered a traumatic brain injury from a near-fatal snowboarding fall while training for the 2010 Winter Olympic trials. professional snowboarder who survived a traumatic brain injury from a near-fatal fall while training for the 2010 Olympic trials. Kevin was generally believed to be a Vancouver gold medal contender after garnering several 2009 finishes ahead of snowboarding superstar Shaun White. The story of Kevin's rise, fall, rehabilitation/recovery and rise are the subject of HBO Documentary Films'
The Crash Reel
, directed by Lucy Walker, which premiered at this year's Sundance Film Festival and began running on HBO in July.
Saturday night, I downloaded The Crash Reel from HBO-On-Demand, expecting to see a lot of cool snowboarding aerials and acrobatics against a backdrop of
beautiful snow-covered mountain vistas. The Crash Reel provides plenty of that, but, more effectively, it brings viewers into the Pearce family's home, heads and hearts as we watch them pull together to provide the support and encouragement to Kevin, and each other, that helps get them through it all.
This beautiful film has so many great lessons, sub-stories and inspirational moments that I did something I've never done before. When the movie ended, I hit the "start over" function and watched the entire movie a second time. It is without a doubt the best documentary film I have ever watched. Ever.
One of the film's "stars" is David Pearce, one of Kevin's three brothers. David has Down Syndrome, or as he prefers to call it, "Up Syndrome." A brief Google search on David revealed that I'm not the only one who was deeply touched by his honesty, wisdom and eloquence in
discussing his family and brother. The film's scenery and video footage are spectacular, the snowboarding culture is fascinating, and the home movies of the Pearce boys as snow-romping toddlers and thrill-seeking adolescents in Vermont is priceless. I must admit I also enjoyed the interior shots of the Pearce family home and dining areas, which were, of course, beautifully accented with Simon Pearce stemware, tableware, carafes and candlestick hurricane globes.
Monday morning, when I got into the office, I learned that Kevin and his family have started the LoveYourBrain campaign, a "multi-faceted, social media, grass roots effort designed to empower individuals and their families with knowledge and resources" about preventing Traumatic Brain Injury. (1.7 million people in the U.S. endure one of these injuries each year, with over half a million of those injuries happening while participating in sports.) They've also established The Kevin Pearce Fund, created in partnership with the Vermont Community Foundation to help fund organizations that support families who face the types of challenges the Pearces experienced while helping Kevin during his recovery. Some of the funds for this effort are being raised with the sale of a special glass bowl designed by Simon Pearce -- the LoveYourBrain Bowl - with 100% of the profits going to the Fund.
You don't have to be a snowboarding fan to appreciate The Crash Reel. If you are human, you will love this masterpiece. If you are a parent, you will learn a lot.
If you don't have HBO On Demand, schedule updates are posted on The Crash Reel's official website and Facebook page. 
About Simon Pearce: Simon Pearce designs, manufactures and markets original products in hand blown glass and handmade pottery and operates a fine dining establishment. Founded in 1971, Simon Pearce originated as a small glassblowing workshop in Kilkenny, Ireland. In
1981, the company moved to a historic woolen mill on the banks of the Ottauquechee River in Quechee, Vermont. Today, Quechee remains the flagship for Simon Pearce's retail, restaurant and production activities, where the company is dedicated to creating products that are beautifully designed, produced with premium quality materials and time-honored techniques, and intended for a lifetime of everyday use. The line is available at 8 Simon Pearce retail stores, through a nationwide network of over 500 signature stores, via mail-order catalogue and online at SimonPearce.com.