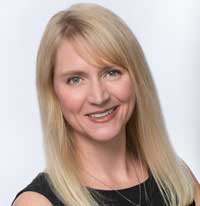 New and Old
August 1, 2013
My recent travels took me on two completely divergent tracks.

I started out in June at the Underwriters Laboratories facility here in North Carolina, where I took part as a judge in the Lighting for Tomorrow contest, sponsored by the American Lighting Association and Consortium for Energy Efficiency. For two intense days, I worked with team of lighting designers, lighting showroom owners and efficiency specialists to review the latest technologies in light fixtures, bulbs, switches and much more. The more I got to see, the more I was blown away by the technology that is now (or shortly to be) available to the general public and the bigger ramifications of what it all means for the country's energy usage.

Without giving too much away, because the winners won't be announced until the September ALA conference in Austin, Texas, every fixture, bulb and retrofit kit we reviewed was LED. 

Now, I consider myself pretty well-versed on light bulbs and the reasons for switching to LED, but I did learn a lot that week. Including the fact that LED bulbs are great for use in outdoor fixtures, because they don't emit the infrared light that attracts bugs. 

And LED is not only a huge energy-saver, the color of the light has a very broad spectrum (to appease even the most finicky of interior designers), and many bulbs and fixtures can not only dim, but also change the shade of light from very warm to very cool, so you can adjust for your needs at any time. The cost of LED has been prohibitive for most, but I can tell you that that's changing pretty quickly. I know I'm excited to start changing out even more of my bulbs over the coming months. For more about what LEDs can do and how to better understand them, click here.
And now for something completely different ...

The following week, I set off for Marrakech, Morocco, to learn about the handicrafts industry there. In addition to touring the first Expo Artisan show, designed to showcase the wide range of Moroccan-produced goods for the home, I spent several days visiting the production facilities and showrooms of furniture, lighting, metal goods, textiles, rugs and accessories producers. Again, I was blown away - not by the technology in this case, but by the vast array of beautiful products, so many of which are made by hand using age-old techniques passed through generations.

As I toured the medina and saw the yarns being dyed, and the leather-crafters at work, and the women hand-knotting rugs, and metal workers pounding intricate designs into sheets of nickel, I was taken back in time.

What's so amazing about this business is that there's room for both of these worlds in what we do. And interestingly, I see both of them as up-and-comers. The lighting technologies will change the way we light our home and businesses. And I continue to see a greater emphasis and consumer preference for handmade, individualized products, rather than the sea-of-sameness that has dominated this industry over the past decade or more.
Just as I am now envisioning my home fitted out with LED bulbs and fixtures, I am also envisioning just how to integrate some of those beautiful Moroccan products there, too.