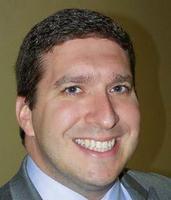 Ten points for successful celebrity licensing
June 27, 2013
Licensing is a major staple in the home furnishings industry. From HGTV to Kathy Ireland to Angelo Surmelis to Biltmore to Tommy Bahama to the Duck Dynasty crew to Paula Deen (as of this writing), it's not uncommon to see the names, logos and visages of famous people or brands on or associated with products.
During the American Home Furnishings Alliance's June 24-26 marketing meeting held in Raleigh, N.C., industry veteran and home furnishings consultant Ed Tashjian gave a presentation on celebrity licensing in the home furnishings industry, including what to look for and what to watch out for. Tashjian said celebrity licensing agreements are most valuable when they can fill vacant flanks in brands.
As part of the presentation, he offered a 10-point licensing checklist of the most important things to look for when considering a celebrity licensing agreement. His list, with a few of his comments, follows:
First on Tashjian's list is the license should fill a profitable niche. The licensor should bring something special to the table in terms of design, marketing or brand equity.
Second is the licensed product has to increase placement. Tashjian said as new product lines are rolled out in nearly every season, putting something new on a sales floor means something else has to come off - sometimes at the expense of a well-received line. To that end, licensing can open new floors of placement.
"If you want to get more placements on your floor, one of the easiest ways is to license with a brand name that is different from what you already offer," Tashjian said.
Next, Tashjian said the licensed line has to support higher prices and margins.
Fourth, the license should be able to extend the product cycle. Tashjian used artist Bob Timberlake, who began licensing in 1990, as an example of somebody who has been able to generate maximum mileage out of a brand.
Next is the opportunity to increase exposure and awareness through public relations opportunities.
"On the surface, it sounds like getting your celebrity to your big dealers. It's more than that. It's our job to leverage that equity in every way we can," Tashjian noted.
The sixth point on the list is the license should appeal to each of your constituencies, with the first being the buyer.
"If the buyer doesn't like it and put it on their floor, you're nowhere," Tashjian said. "If you want to understand marketing, understand where the money actually changes hands and work backwards and you'll get insight into what drives that sale."
Generating social media presence is next, although Tashjian cautioned that a boring story is a boring story, regardless of where it's told, so it's important to accentuate what makes this new product stand out.
"As you're negotiating the contract, you want to enumerate the different ways you can leverage this through social media. Leverage their personality," he said.
One key point was that licensing agreements should be logical and believable fits.
"Companies sometimes establish licenses with people who are culturally different than them and then nobody believes them," Tashjian said. "The license has to be relevant to your target audience and it has to be authentic."
Tashjian said the licensed brand should be better known than yours, since you're paying for somebody else's equity.
Finally, he said high quality partners make a difference in the celebrity licensing experience. Are the team members easy to work with? Are they starstruck or resentful? Also, he noted, get everything in writing.
Tashjian said the bottom line is licensing makes sense when it's a widely known name that provides instant recognition, prestige and credibility; the product offering is consistent with licensed brand; it offers innovative or unique designs and meets most or all criteria on this checklist.