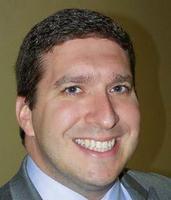 Persian rug fetches record price at auction
June 6, 2013
This 17th Century Persian Kirman rug fetched nearly $33.8 million at a June 5 auction.
A Persian rug that once belonged to a U.S. Senator fetched a record price of almost $33.8 million at auction on June 5.
The 17th Century Persian Kirman rug, which once belonged to Senator William Clark (for whom Clark County, Nev. is named), was auctioned in New York by Sotheby's. It shattered the previous top rug auction price of $9.5 million for another 17th Century Persian Kirman rug during a Christie's auction in London in 2010.
The record-setting rug was put up for auction by Washington, D.C.'s Corcoran Gallery of Art. The gallery received the rug after Clark, a senator from Montana, died in 1925. Last exhibited in 2006, the rug spent decades in off-site, temperature-controlled storage.
The red Sickle-Leaf rug with a blue border, which features dancing vines and vibrant flowers, is approximately 8x6 and is one of the strongest examples of the "vase" technique, which was a signature style of rug from the Persian Safavid dynasty. Vase technique rugs are characterized by all-over patterns of stylized florals with vases contained in the field.
Prior to the auction, Sotheby's estimated that the rug could fetch between $5-7 million, with auctioneer Mary Jo Otsea believing it could hit a ceiling of no more than $15 million.
"No one ever expected to see it on the market. Its beauty and rarity - the closest comparables are in museums," Otsea told The Washington Post's Katherine Boyle.
The winning bidder, whose identity has not been disclosed, participated in the auction via telephone.
In all, the auction, which featured 25 rugs, brought in nearly $44 million.
Read more here:
http://www.washingtonpost.com/entertainment/museums/corcorans-clark-sickle-leaf-carpet-breaks-world-record-at-sothebys-auction/2013/06/05/e5e38bbe-cdee-11e2-8f6b-67f40e176f03_story.html?hpid=z4