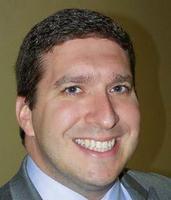 Getting a handle on the industry
May 22, 2013
Coming into this new position as assistant editor for Home Accents Today, I knew I would be getting to know lots about all sorts of different product categories, with a little more time spent on the rug side of the business.
Prior to coming to work here, I knew very little about rugs. In the broadest strokes possible, my knowledge consisted of the following: Rug making is one of the world's oldest industries, rugs can have fascinating designs, and used well, they can really tie a room together.
Perhaps that's overstating it, but the point is the best thing about a blank slate is there's plenty of room to make a mark.
Fortunately, a number of people in the industry have taken time to give me pointers and advice as I enter this new (to me) world.
Four days into the new job, I was introduced to my first market - thrown right into High Point in late April. While most new employees are trying to figure out where the breakroom is during their first week on the job, I was trying to navigate the complex array of buildings at market. To say that was an eye-opener would be an understatement. While at the market, a number of rug experts took the time to give me pointers and advice.
Eddie Simantob of Art Resources explained to me the differences between hand-knotted and loomed rugs and tufted rugs, and showed me how you can spread the pile of the rug to see the knots.
A poster inside Showplace highlighting the accomplishments of five High Point University design students led me to Abu-Bakr Khan, owner of Abu Rugs & Home in Jamestown, N.C., who has wowed me with his expertise in the field and his willingness to take novices (be it students or a writer learning the industry) under his wing.
While visiting showrooms with Furniture Today Editor in Chief Ray Allegrezza, I had the opportunity to meet Steve "Maz" Mazarakis of Linon, who spent a good portion of that afternoon sharing his insights on the business side of the industry.
During an appointment at the Capel showroom with HAT Editor in Chief Jenny Heinzen York, an offer was extended for me to take a tour of Capel's Troy, N.C., headquarters in order to get a first-hand look at the rug manufacturing process. Last week, I made the short trip south to tour the facilities.
While there, I got to see, from start to finish, the process of creating a braided rug. From the selection of the raw materials (in this case, wool) to straightening the fibers, making thread, twisting the thread, twisting those threads into two-ply or three-ply groups of threads, creating the braids, dyeing the braids, sewing the braids into a rug, and finally, the inspection and packing process.
Allen Robertson, Capel's vice president of sales and my tour guide, then took me to the company's outlet store in Troy and showed me more examples of differences in manufacturing technique. He also explained terms such as "library rug" (a sample rug that was sent to a source for consideration but wasn't picked up for production, and is for sale at a discount).
All told, now that I've got a few weeks into this business, I'm definitely better prepared. Writing's the easy part. Now with one market, a number of business contacts and a first-hand look at the production process under my belt, I'm certainly much more equipped to tackle this beat and bring you the latest.
As this blog moves forward, I envision it as a place to share stories about innovative techniques, interesting personalities and their influences, and how design partnerships grew and developed. I'm sure my travels and conversations will lead me to plenty of these tales, but your input is always welcome. Email me at tlester@homeaccentstoday.com or give me a call at 336-605-1133 with your ideas.