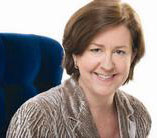 Aktion Plagiarius dishonors best design knock-offs with annual awards
March 7, 2013
A new round of design knock-offs in housewares, home decor and gift items were recognized with Plagiarius
awards at February's Ambiente show in Frankfurt. Since 1977, German non-profit Aktion Plagiarius has been awarding these juried "anti-prizes" to manufacturers and distributors of "the most flagrant" design imitations.
Each year, in a special exhibit at Ambiente, copied products are dishonorably displayed alongside their original counterparts before being added to the permanent collection in the Museum Plagiarius in Solingen, Germany. Prize winners receive a trophy - a black gnome with a golden nose - symbolizing the earnings that product pirates collect at the expense of innovative designers and companies.
"The award 'Plagiarius' does not say anything about whether a plagiarism is legally permitted or not," said designer/professor Rido Busse, the founder of Plagiarius, during this year's award ceremony. "Aktion Plagiarius cannot nor wants to pass judgment. However, we can shed light and call attention to the injustice and the problems of enterprises affected by imitations."
In press materials, the group notes that in 2011, European customs officials seized $1.3 billion worth of intellectual property-infringing goods, a growth of 15% over the previous year. And, according to the group, as more purchasing takes place online, the problem is increasing:
This year's second place plagiarism prize went to German department store Kaufhof, which sold a copy of "Isola," a 4-piece porcelain set designed by Studio Levien (London), under its own "Galeria Home" brand. The original design is on the left and the copy is on the right.
"The number of imitation merchandise arrives increasingly in Europe via postal service. The reason for this is the rise of online purchases ... Consumers don't realize that counterfeiters have moved their criminal activities to the Internet. According to the European Commission these internationally operating networks act more and more professionally in order to avoid custom controls. So-called free trade zones, e.g. Dubai, develop into prosperous reloading points for piracy goods. There the fakes are being transferred and relabeled in order to conceal their true origin and to hide from any suspicion of counterfeit."
More entries in the 2013 Aktion Plagiarius exhibit; originals are on the left, copies on the right.
Aktion Plagiarius encourages retailers and consumers to get more involved in identifying and rejecting counterfeits and suggests the use of websites, smartphone apps and social media platforms for more interactive communication and, perhaps, incentive offers: "A wide product range does not justify neglecting quality control by the purchasing department. If retail does not want to put at stake its good reputation and the trust of its customers, it should - in its own interest - live up to its quality standar
ds and carefully control its product range and supply chain. Each consumer bears considerable responsibility for success or failure of pirated goods and should ask him-/herself prior to purchase: What kind of (manufacturing) conditions could make such a cheap price possible? Who profits from my purchase? Would I accept child labour and safety defects at an original product? In our society, is the desire for status symbols really bigger than the bad conscience? The consumers must not delude themselves into thinking that the intention of the counterfeiters is to offer them more variety or cheap alternatives ... Creative achievements - whether in design or technology - deserve fair remuneration and need stronger appreciation by society."
About 73% of products seized have their origin in China and most of the counterfeits are still manufactured in South East Asia, Latin America, Eastern Europe and Turkey. This year's second prize, though, was for an imitation set of porcelain tableware sold by German department store chain Kaufhof under its "Galeria Home" brand. Judges said the dishes, a 4-piece set called "Isola," directly copied a British design that was produced in Portugal.
A "life-size" gnome with golden nose greets visitors to the Aktion Plagiarius exhibit at MesseFrankfurt
THE BLACK GNOME MADE ITS FIRST APPEARANCE in 1977, when German designer Rido Busse found a copy of his weighing scales design being sold at an industrial design fair by a Hong Kong company. He presented the company with a garden gnome painted black, with a golden nose, "to symbolize profit through plagiarism." He then established Aktion Plagiarius as an annual awards event.
Few companies ever show up to receive the award. According to a 2003 Wall Street Journal report , when Ikea received a top gnome in 1997 for allegedly plagiarizing the design of a plastic cup, the retailer first sent its lawyer, "and then had an Ikea marketing executive call Action Plagiarius, said Mr. Busse. 'She asked me if I had any idea what damage our prize was doing to Ikea's image,' he said. 'I told her, yes, that was the whole point.' At the following award ceremony, Mr. Busse's presentation speech was interrupted by the crash of doors flying open. Ikea had sent an actor dressed as a Plagiarius gnome, complete with golden nose, to return the trophy. The company argued that a court had dismissed the claim of the original designer against it, and Ikea was therefore exonerated."