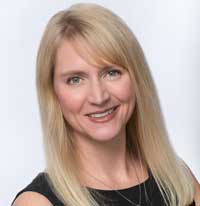 New NY Design Event set for May
February 18, 2013
I received an interesting press release last week, outlining plans for a New York City-wide design event set for May. 
It sounds like a great event for anyone in the design field, of course, but I also like what it says about various industries coming together to promote the importance of good design. Is there a model for something like this in our own segment of the industry? What can we as an industry do jointly to encourage good design?
Read on -- maybe this will spark some ideas for you, too.
NYCxDESIGN (NYC by Design), the New York City's first annual city-wide event to showcase and promote design, will be held from Friday, May 10 through Tuesday, May 21, 2013. This five-borough, multiday event will serve as an annual exposition to celebrate New York City's contributions to and embrace of design and help leverage the sector's enormous potential for economic growth.
NYCxDESIGN will be bookended by the Frieze Art Fair on Randall's Island and International Contemporary Furniture Fair at the Jacob K. Javits Convention Center. Participating design communities will include, but are not limited to, architecture, graphic design, fashion design, product design and manufacturing, industrial design, interior design, interaction design and landscape and urban design. The event is being produced by the City Council in conjunction with a 33-member steering committee (full list below), which includes leaders from major cultural institutions, top design schools and firms, designers and design stakeholders, and government officials. Local interactive design firm Cloudred designed the event website and Base New York created the event identity (logo, branding, mark, visuals and more).
"NYCxDESIGN will help demonstrate that New York City is the design capital of the world," said NYC City Council Speaker Christine C. Quinn. "All five boroughs are home to a staggering amount of design talent in a wide range of disciplines, and this inaugural, city-wide event will help harness this potential and turn it into a tool for economic growth. I'm thrilled to provide the necessary platform to showcase both emerging and established designers as well as design schools and institutions and look forward to celebrating local design this May."
According to the Center for an Urban Future, New York City is home to 33% more design firms than Los Angeles, the next closet city. NYCxDESIGN seeks to drive economic development through the attraction of even more designers and manufacturers to the city, generate new sales and export opportunities for local designers and increase design-based tourism by industry professionals and design-conscious consumers. 

The Steering Committee has helped to create the vision and mission of the event, providing valuable input and feedback on the creation of the event name, identity and web presence. Committee members also serve as ambassadors for the event to the design community and will help to ensure the existence of and create diverse programming that highlights the City's distinct design sectors and showcases our designers, manufacturers, design events, institutions, and schools, in addition to celebrating the City's entrepreneurial spirit.

"I am proud to work with Speaker Quinn in launching NYCxDESIGN," said Council Member Karen Koslowitz. "This 12-day initiative will celebrate and unify the City's various creative sectors while promoting their further economic growth. New York City has always embraced its reputation as a city at the forefront of art and design and this is on display every day from our grand architecture and stylish fashions, to the celebrations of the rich and diverse cultures across the five boroughs." 

"The Bloomberg Administration is proud to partner with the Council and Speaker Quinn to launch NYC X Design in 2013," said Deputy Mayor for Economic Development Robert K. Steel. "New York's robust design community is one of our competitive advantages, and showcasing the depth and breadth of our talent will encourage even more growth in this strategic industry."

NYCxDESIGN will kick off a diverse slate of year-round design happenings and events in New York City, the world's largest design capital. The event will showcase the city's most renowned design institutions, retailers, manufacturers, entrepreneurs, curators, educators, editors, and of course designers. The event will create a platform for cultural and commercial opportunities to elevate established and emerging design practices, and to increase awareness of and appreciation for design by all audiences through events such as exhibitions, trade shows, installations, talks, launches and open studios. 

Members of the design community interested in participating should register their event at www.nycxdesign.com. The desktop, tablet and mobile-friendly site will host a central events calendar and information about NYCxDESIGN for interested design stakeholders, residents and visitors.

NYCxDESIGN Steering Committee Members:
Paola Antonelli, Museum of Modern Art, Senior Curator, Department of Architecture & Design
Caroline Baumann, Smithsonian Cooper-Hewitt, National Design Museum, Acting Director
Rick Bell, American Institute of Architects, New York Chapter Executive Director
Scott Belsky, Behance LLC, Chief Executive Officer
David Burney, NYC Department of Design and Construction, Commissioner
Keri Butler, Public Design Commission of the City of New York
Susan Chin, Design Trust for Public Space, Executive Director
Allan Chochinov, Core77, Inc. Editor-in-Chief, Core77
Miquela Craytor, NYC Economic Development Corporation, Vice President, Industrial Initiatives
Chad Dickerson, Etsy, Inc., CEO
James Druckman, New York Design Center, President & CEO
Wendy Feuer, NYC Department of Transportation, Assistant Commissioner for Urban Design & Art
Rosalie Genevro, Architectural League of New York, Executive Director
Abe Gurko, Abe NYC, Inc., Principal
Chris Hacker, Johnson & Johnson, Chief Design Officer
Rachel Haot, NYC Digital, Chief Digital Officer
Holly Hotchner, Museum of Arts and Design, Director
Karen Koslowitz, New York City Council City, Council Member
Kate D. Levin, Department of Cultural Affairs, Commissioner
Fern Mallis, Fern Mallis, LLC, President
Kiel Mead, American Design Club, Principal
Michelle Mullineaux, DesigNYC, Co-Founder
Elizabeth O'Donnell, The Irwin S. Chanin School of Architecture of The Cooper Union, Associate Dean
Eddie Opara, Pentagram, Design Partner
Leighton Pierce, Pratt Institute, School of Art & Design, Acting Dean
Christine C. Quinn, New York City Council, Speaker
Ed Schlossberg, ESI Design, President & CEO
Bradford Shellhammer, Fab.com, Founder & Chief Design Officer
David Stark, David Stark Design and Production, President and Creative Director
Robert Steel, NYC Deputy Mayor for Economic Development
Kara Tobin, Tobin and Tucker, Principal
Joel Towers, Parsons The New School For Design, Dean
Willy Wong, NYC & Company, Chief Creative Officer and AIGA/NY President