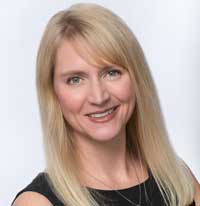 How was your winter market season?
February 6, 2013
Fresh off the whirlwind winter market cycle, I had a few thoughts.
The mood was definitely good everywhere I went. Traffic was steady everywhere, and the halls, though not necessarily packed, were full of serious buyers. I observed much fewer "lookie-loo's" and much more order writing. It was common to get to a showroom to overhear reps telling buyers that all their scanners were in use.
There was a noticeable investment in showrooms -- both on the part of vendors and market organizers. Notably the C-3 debut in Las Vegas (see video series
here
);  the
new showrooms and booths at the lobby level
in the Dallas market's World Trade Center; and the new concept of
Home & Rug floors
in Atlanta. New York market organizers announced a
major rebranding initiative
to debut this summer. And the list goes on.
Vendors brought substantial product introductions, and those who invested in their product development and merchandising efforts were rewarded with lots of orders from customers anxious to re-stock their floors with "new and different." Color was bold and saturated -- emerald green, cobalt blue, rich yellow, orange and eggplant were the color stars. Overall, the general look was transitional to slightly contemporary. These are both good signs of an improving economy -- when times are tough, consumers gravitate toward neutrals and traditional. When they are feeling more confident, more color and "trendy" product start to move.
I'm interested to hear your thoughts. Retailers and vendors: How did you find the winter market season? What products or showrooms really stood out among the millions of square feet of showroom space?
Please share them in the comments section or on HAT's Facebook page. Thanks, as always for your input.