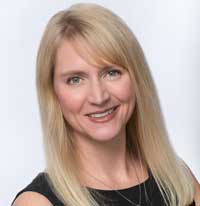 Sign language
October 18, 2012
The American Lighting Association conference last month left with me a lot more knowledge about the lighting industry, as well as a few other random observations that took place while I was in Scottsdale for the event.
My colleague and I took a stroll around the shopping center adjoining our hotel on our free afternoon. The center was full of nice boutique apparel and gift stores, as well as a good sampling of furniture and décor stores. But here's what stood out most in my mind. In front of one of the shops was a sign that read, "Your husband called. He said spend as much as you want."
I guess there are some shoppers that would find that cute (or perhaps even motivating), but honestly, all it did was irritate me. What an outdated way to speak to women. I made a point to avoid that shop, because I found that message so demeaning that I didn't want to give them any of my business. It frankly amazed me that a store could afford to alienate any customers - especially one like me who dwells in what is commonly referred to as a "target demographic."
Another sign that struck me was a cute, cartoon-illustrated sign for a sushi shop, nestled among a cluster of political signs at a nearby street corner. The first sign I saw said "Obama cares about our sushi - Go Barack!" I thought that was weird (and not necessarily smart), until I got to the next corner, where a similar Stingray Sushi sign read "Mitt bit my sushi - Go Romney!"
I began to catch on to what was going on, and upon doing a little research, discovered that Stingray Sushi had formed a political action committee earlier this year, which made these "campaign" signs legal under city and state regulations. So, even though they were really marketing their restaurant, the signs were allowed to stay up because they offered a campaign message.
Love it or hate it? I'm undecided, but have to admit that it was some pretty clever marketing, and the signs sure are eye-catching.
Do your signs send the right message? Do you even think twice about them? Maybe it's time to think of your own clever approach to signage, but be aware that being overly cute (as in my first example) may not pay off.