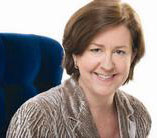 The need to touch, sniff and taste, before buying
October 14, 2012
I recently read an article in USA Today about the future of retail, called "Why shopping will never be the same," by Jon Swartz. As interesting as some of the futuristic concepts sound - digital dressing room mirrors, augmented reality, products delivered via 3-D printers, embedded computer chips, digital shopping menus set in store windows and signage - what I found more interesting were the readers' comments at the end of the story.
Most have to do with the pleasures of shopping and how important it is to engage all five senses in the process - touch, sight, smell, hearing and taste, like these:
"...the futurists in this article ignored the social and tactile aspects of shopping. Sure these technologies might work for buying a TV or a frying pan, but for most other products, people still want to touch and feel."
"Although I do quite a bit of online shopping, I do not enjoy it as much as actually going shopping. People like to touch fabrics, smell things, try things on, and walk away with something new."
"Shopping is about more than just convenience - it's about getting out of the house and seeing and smelling and touchin
g and hearing."
Several commenters had something to say about the contribution of brick and mortar stores to our physical well-being:
"I like going to the store because it gets me off the couch to exercise."
"(People) like to get out of the house and the office! I work on a computer 10 to 12 hours a day ... sometimes at the end of the day, all I want to do is wander through a store and hope I find something pretty."
And then there's that need for good old instant gratification:I've never liked the taste
"Maybe I'm just old school - but I enjoy the instant gratification of walking out of the store with something that I have just purchased ..."
Personally, my feelings align more with the commenters who spoke to the simple enjoyment of a shopping excursion. Three such outings, all within the past week, stand out for me as perfect examples:
1. A trip to World Market where my husband, 18-year-old daughter and I spent more than an hour and a half exploring the international food section, and brought home several bags of exotic cooking sauces, candies, crackers, pasta and imported beer. We also picked up an outdoor floor mat for the deck, the one item we went there to purchase in the first place.
2. Barentreff, a store I wandered into in Germany that sold nothing but Gummibarchen - Gummi Bears - of all shapes, colors, sizes and personalities. I've never liked the taste of Gummi Bears, but I loved exploring all that rubbery creativity. They even sold boxed Gummi Bear pizzas. My experience was made even better when the clerk threw in a bonus pack of lemon bon-bons with my totally impulse driven purchase.
3. The baby department at every store I've walked into lately. My stepdaughter is giving birth to my husband's and my first grandchild next month. After all the fun Tim and I have had browsing, baby-talking and playing with baby gear these past few weeks, I hope that's one category that always finds some shelf space in brick and mortar stores. It is impossible to explain how much more fun it is to look at all that stuff the second time around. Click and ship from little Brady's online registry? I don't think so.
I really admire and appreciate that online home furnishings retailers like Wayfair (page 22) are fueling another profitable selling channel for our industry.
However, as long as humans can see, smell, touch, hear and taste, I'm sure there will always be a need for the shopping experience that only brick and mortars can provide.
How are you enhancing the sensory experience for your customers?