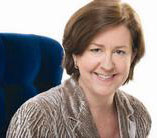 Friday and Saturday parties, events at High Point Market
October 8, 2012
Every High Point Market, our editorial staff builds a schedule of events, photo ops, parties and seminars from
all the press releases, invitations and emails we receive weeks, days and, sometimes, hours in advance of opening day.
You can learn about most of these in our at-market daily issues that are distributed Monday, Tuesday and Wednesday in High Point. Some of them will have made it in time for inclusion in our national issue, which will be on the stacks all week. But there are a lot of great parties and events that happen Friday and Saturday, too early for us to tell you about them in print. 
I'm going to be spending a little time at a lot of these events, interviewing retailers and
interior designers for my "What are you shopping for... how's business?" story. This story traditionally runs in our Monday daily issue, but it's also one way I get to meet some of our readers and find new editorial sources for retail profiles, Insight stories and Retail Stars honorees for our national issues. So, retailers, interior designers, old friends and new -- please direct a note to me at sdickenson@homeaccentstoday.com if you are willing to meet for about 15 minutes Friday or Saturday of market. I'll come to wherever you are.
Now, on with the show. Here's a taste of what's happening Friday and Saturday at the High Point Market:
FRIDAY, OCT. 12:
Market Kick-Off party, Home Accents Today, 5:30-7:30 pm. Friday afternoon there are several great kick-off parties,
including ours, which takes place at Center Stage (the outdoor area between the Transportation Terminal and Showplace) . Home Accents Today's co-sponsors for this one are Furniture Today, Ashley Furniture Ind., Shelba D. Johnson, and IMC. Ya'll come!
Phillips Collection BBQ, 4-8 pm. One of my favorite market parties is happening again Friday night -- Phillips Collection's southern BBQ feast, cooked onsite by High Point's legendary BBQ Joe. For some of Carolina's finest barbeque pork and chicken, O-ring hush puppies, hot dogs, hamburgers, slaw and banana pudding, drive or hop a shuttle down South Main Street to the Phillips Collection's corporate
Rosebud enjoyed greeting visitors to the Phillips Collection's spring bbq.
headquarters at 916 Finch Avenue
. You'll probably be greeted by the very social "Rosebud," a special kitty found living in the warehouse when the Phillips purchased it several years ago. He's lived there ever since, and loves all the extra attention he gets during market time. More info, plus map, on their Facebook Page
here
.
WithIt Kick-off party at Red Egg - Join the group for networking, drinks and traditional southern food, 6-8 p.m. on the veranda of Red Egg's beautiful historic  home/showroom, at 415 W. High Street. Red Egg is the 2011 winner of the High Point Market Authority's showroom design and merchandising competition, and I hear they're stepping it up even more this time around. You'll find another sociable showroom cat here -- this
Red Egg's inviting veranda, and Shadow the showroom cat.
one's name is Shadow. You'll also find a little North Carolina apple pie moonshine here as well... 
www.withit.org
The Antique & Design Center is hosting a Welcome to Market Party, from 4-7 pm in its expanding base on the ground and mezzanine levels of Market Square. They'll be providing live music and food by 1618 Seafood Grille, a fantastic Greensboro restaurant whose chef was just crowned the Triad's best.
SATURDAY, OCT. 13:

9 am-2:30 pm: Alexander Julian will be visiting the Jonathan Charles and Frederick Cooper showroom at 200 North Hamilton, Suite 125. Larry Laslo will join him from noon to 2:30.
Noon-1 p.m. Candice Olson and Ann Maine, Editor in Chief of Traditional Home magazine, are featured speakers at a seminar entitled MODERN MEETS TRADITIONAL. Sponsored by the IMC and the Carolinas Chapter of IFDA. $20 includes lunch. IHFC, 11th Floor, Ballroom A. For reservations: lchastain@imcenters.com
2 pm - Candice Olson will be in the Surya showroom (Showplace) to discuss the design inspirations behind he
Candice Olson will be making several appearances this market.
r popular product line.
2-4 pm - Bob Timberlake will be in the Shaw Living showroom (IHFC, G371) for a meet and greet with customers.
3 pm - HStudio will be serving wine & refreshments to celebrate the opening of market, IHFC InterHall, Space 408A
3-6 pm - Currey & Company will be spicing up the first floor of the IHFC with Latin-inspired food and cocktails, and live music by West End Mambo (IHFC M-110)
3-7 pm - Bradburn Gallery Tangerine Tango Party. Live music, tangerine tango martinis, unveiling of Barclay Butera's newest collection of leather accent furn and lighting and Bradburns' fall collection debut.
4-7 pm -  Phillips Collection industry mixer. This one is held in their IHFC showroom, C202. More details here.
4:30-7 pm - Candice Olson will be at Highland House; cocktails and hors d'oeuvres (Historic Market Square, #142)
4:45-6 pm - ELEVATE Kick-Off Party. Immediately following the seminar Elevate Your Business, a reception will kick off the interactive and educational installation titled ELEVATE. Designed by Decor Mentor founder Lisa Ferguson, ELEVATE will allow design pros to post their business cards and take
Also in High Point this week - Alexander Julian, fashion designer, home furnishings designer, UNC alumnus
cards left by others in an exchange of expertise, encouragement, and inspiration. Co-sponsored by the High Point Market Authority and 220 Elm, the wall will be up through all six days of Market, Oct. 13-18. 220 Elm, 3rd Floor
5-7 Wine and cheese reception at the new Gus Modern showroom, IHFC H512
5-7 pm - Blues Bash Featuring Blues World Order, 220 Elm, Plaza
7 pm - "Carolina Crafted," a tasting menu from six North Carolina breweries and three barbecue craftsmen, in the Stars Under the Stars venue (near the Transportation Terminal and Showplace).
6-8 pm - Next Generation-NOW Chatter Over Cocktails. Market Suites, Showroom 272
7-9 pm Market Square Courtyard Party
Sunday, Oct. 14 (make reservations now)
On Sunday, Oct. 14, Loloi Rugs is hosting a free luncheon seminar for retailers who are new to, or may be thinking about entering the area rug business, or just want to learn more about the category. Everyone is welcome, but seating is limited, so make your reservation now if interested: lchastain@imcenters.com. Read more about the seminar here.
Sunday morning at 7:30 a.m. is WithIt's Educational Breakfast with panelists Angelo Surmelis and Kathy Ireland, moderated by Julia Rosien, Ballroom A at the IHFC (11th floor). Always a nice event, this one is also free, but an advance reservation is required -  email lchastain@imcenters.com.
These are just a few highlights from the first two days of market. For a complete listing of events, education seminars, and some of this fall's product introductions, pick up Home Accents Today's national and daily issues, at the magazine stacks or umbrella carts around the High Point Market campus.
Surya's kick-off party in its massive new showroom at Showplace, Spring 2012. This time around, it's a "Fall Ball" -- starting at 4 p.m. Sunday.