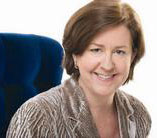 ASID report sheds light on interior designers' billings, wages, buying power
September 26, 2012
In 2011, there were about 58,000 interior designers working in the United States. Of that number, about 15,460 (38%) individuals are employed by interior design firms, 17,100 (29%) are self-employed, and 8,710 (21%) work in architecture firms. The remaining 12% are employed by building materials and supply dealers, and furniture and home furnishings stores.
Mean annual wage for interior designers between May 2008 and May 2011. Source: ASID 2012 State of the Industry Report/U.S. Bureau of Labor Statistics
The 12,100 interior design firms operating in the U.S. in 2011 generated revenues of $7.3 billion. The 17,100 self-employed designers generated $1 billion, while designers working in architecture firms generated another $1 billion in revenues.
The number of interior design firms in the U.S. at the end of 2011 was 11,300. That number is 544 less than those reported in 2010, and 2,019 fewer than reported at the peak in 2008, a decline of about 15%.
These figures are among those presented in the ASID's 2012 State of the Industry report, some of which I summarized in an article after attending the group's inaugural "State of the Industry" address at the National Press Club. The ASID report provides a comprehensive overview of the U.S. interior design industry, incorporating data from several industry and ASID surveys, the U.S. Bureau of Labor Statistics, and (Sandow Media publication) Interior Design's 2012 "Top 100 Interior Design Giants" and "2010 Universe Study of the Interior Design Profession."
There was so much good, current information presented in the ASID report that I felt it warranted a bit more discussion, especially since it addressed some of the questions I've heard come up more than once in roundtable discussions, seminars and casual market conversation.
Billings, for example -- how do interior designers bill for their time? The most common method is to charge at an hourly rate. About 34% of interior designers do this, according to ASID and industry surveys of practicing designers. Their rates for design services, however, vary somewhere between $100 and $300 an hour, depending on the market and the designer.
The average markup? Between 10 and 35 percent. Designers who charge by the square foot (about 22%) charge $5 to $6 or more, and those who charge a flat fee (also about 22%), base that fee on the specific project.
The ASID report cited Dun and Bradstreet's finding that the average annual billings nationally for interior design firms in 2011 were just under $500,000, and that average annual billings per employee were around $100,000. In contrast, the report noted that Interior Design magazine's "Top 100 Giants" reported average annual earnings per employee of $216,000 (in 2010), and that the top 100 firms accounted for $2.4 billion in earnings in 2011, about the same as in 2010.
When it comes to wages paid to interior designers employed by firms, the mean annual wages rose 3.5% between May 2008 and May 2011, from $51,020 to $52,870. Designers working in architectural and engineering firms earned more on average ($57,870), while those employed by home furnishings stores earned the least ($42,060).
The 2011 salary range for interior designers in the top 20 metro regions (for number of employed designers) looks like this:
Source: ASID 2012 State of the Industry Report/U.S. Bureau of Labor Statistics
As for their buying power, interior designers as a group specify more than $46 billion worth of products and services a year, a number that has grown dramatically in recent years.
According to the ASID report, within the past decade, interior designers' purchasing power increased from 46% of all products purchased in the architecture and design industry in 1997 to 83% in 2009. Product sales on average acount for 60% of a design firm's total revenues.
The average design firm specified more than $1.8 million in products in 2010, according to Interior Design's 2010 Universe Study of the Interior Design Profession. Fifty-one percent of those respondents specified less than $1 million in that period, 14% specified between $3 and $10 million, and 15% specified $10 million or more.
In the same study, 79% of designers said they specify decorative lighting on a regular basis. Sixty-seven percent (67%) of designers say they specify accessories, 56% specify rugs, and 42% specify residential furniture. 
For more on the study, contact ASID Director of Research Michael Berens at mberens@asid.org, or contact the ASID directly through their website at www.asid.org.