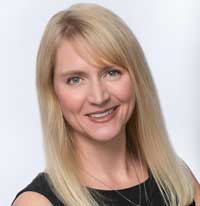 Let's Talk
September 19, 2012
Have you heard? There's a presidential election coming up in a couple of months. There's a school of thought that American consumer spending tends to dip in presidential election years, as people hold back until they know who their next leader will be.
I admit I am a skeptic of this theory - perhaps this year more than ever. It's just hard for me to envision any real change coming to DC in the short or even medium term, no matter who takes or keeps that office.
But boy, it sure has people talking. And not necessarily very politely. This is my first presidential election as an active user of social media, and my goodness, the things people post! Now, you will be hard-pressed to find anyone with opinions as strong as this particular political junkie. And if you want to talk to me about it one-on-one, I welcome a healthy debate. But I'd like to throw out a cautionary note as things get heated politically - make absolutely sure that you are not using your businesses' social media presence as a political platform. Even if 90% of your fans agree with you, can you afford to alienate the other 10%?
Now, speaking of talking online ... We have noticed a nice uptick lately in the number of comments we get on our (very politically impartial) Facebook page and website. We want to leverage this interaction and encourage even more of it. We are planning to channel this feedback into a new feature of the magazine - kind of like a Letters to the Editor page, but with a little edge to it. 

We value your insights and want to share them with our readership - and really drive interaction between vendors, reps and retailers (and us, of course). So, if you have not already done so, please "like" us on Facebook and get involved in our conversations. Please feel free to post suggestions there or email me directly at jheinzen@homeaccentstoday.com. And you are always encouraged to comment on our stories and blog posts right here on our website.

We are busy developing our editorial plans for upcoming years and would love your input on what we do that works for you (and what does not), what we can do better at, and what we should do more of. Please join our community and help us help you.