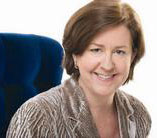 Dillard's, Red Clay launch crowdsourcing program
July 20, 2012
Dillard's Department Stores has launched a unique crowdsourcing design project with Red Clay to identify and develop home décor products. Red Clay, founded in 2011, is a community of designers, makers and users who
congregate and collaborate to turn good ideas into compelling objects for the home.
I'm familiar with Red Clay's products as HAT's senior product editor, Tracy Bulla, has featured some of their products in our pages. I'm less familiar with the concept of crowdsourcing, especially in the home décor categories.
Wikipedia describes crowdsourcing as the process of presenting a task or problem to an unknown group of solvers in the form of an open call for solutions. The person who contributes the final (winning) solution receives some sort of compensation. What makes crowdsourcing different from ordinary outsourcing is that the problem is outsourced to an undefined public instead of a specific body, such as paid employees.
The first task in the Dillard's/Red Clay crowdsourcing project launches July 23rd, when designers will begin submitting their solutions for a new tabletop setting, made entirely of wood and inspired by the farm-to-table culinary trend. Submissions will be accepted from July 23 - Aug. 12. A jury comprised of members of Dillard's and Red Clay's management and creative teams will then select 30 finalists, five designs from each category. Consumers will select the final products during the period Aug. 19 - Sept. 2, when voting is open to the community and general public.
The winning designs in each category will go into production and be sold at Dillard's stores around the country beginning in April 2013. The winning designers will each receive $500, plus 1-2% commission on Net Cost of any products sold.
The tabletop crowdsourcing challenge is broken into six categories. Submitting designers will be provided with a raw block of wood, sized according to object, as follows:
Bowls - dip (3" x 3"), taste (5" sq x 3" h), savor (10"sq x 5" h), present (12" x 12")
Plates - 7" sq x 1"h and 2 0" sq x 2"h
Divided server - 18"sq x 3"h
Cheese board - 20" sq x 2"h
Oblong server - 25" sq x 3"h
Fork and spoon - 12"l x 4"w x 1"h
A set or grouping of pieces (three nesting bowls, for example) should be done within one object category. The Design Brief advises those who are inspired to craft an entire tabletop tableau to submit a separate entry for each design per category.
Speaking to the innovative nature of the project, Dillard's Creative Director Betsy Parkinson said, "Our guests have always expected fresh and bold designs from Dillard's. Our partnership with Red Clay enables our guests and designers around the country to be the first to co-create those fresh and bold designs."
Red Clay spokesperson Abigail Kiefer said the project is open to all freelance, independent and student designers, but they must first apply to join the Red Clay community at redclaydesign.com/auth/register. "All they have to do to apply is sign up for a Red Clay profile and submit a photo or sketch from their portfolio. Our team quickly reviews their work and, if they are a good fit, we allow them access to submit their ideas. If they have any questions, they can certainly reach out to us."
"Our design community has created beautiful items for the home for smaller brands, but has been waiting for a brand like Dillard's to leave an indelible mark on home design," Kiefer said. "We believe crowdsourced design is the inevitable future."
More information on the project and Red Clay is available at redclaydesign.com.