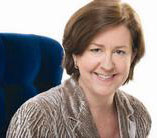 Don't forget the basics
July 9, 2012
I RECENTLY READ an interesting article about how retailers are fighting their online competition with new services and products - things like pampering, virtual concierges, dogsitters, men's sections, food, entertainment.
"People are trying to think up stuff you can't download," Morningstar analyst Paul Swinand said in the Reuters article.
While I love to read and write about all the fancy, creative things retailers are doing to make the shopping experience unique and special, a couple of things recently happened that make me think there still exist a lot of very simple, basic things that could go a long way toward improving the store experience.
Take, for example, a comment that someone posted on the Home Accents Today site following a story about JC Penney's planned transformation that would "include the installation of all-new 20,000-sq.-ft. Home World
neighborhoods" and filled with products from designers like Jonathan Adler, Michael Graves and Terence Conran.
At the end of the post, someone named Anonymous Firefly, from Austin, Texas, posted: "As a retail employee I see seniors who need to sit down for a few minutes. I think retailers would do well to put circular seats around columns or someplace where older shoppers could sit for a few minutes. I think department stores would keep shoppers longer if they added some seating and perhaps a small kiosk area with seating and complimentary mini bottles of water during certain heavy shopping periods."
That is brilliant. Not only have I been in situations where my husband's and my aging parents would have benefited greatly from this, but too many times I've wished the same thing for my own shopping comfort - a place to sit down for just a few minutes.
And it applies to products. I recently bought a great drapery panel set at World Market, then realized, after I got it home, that I needed a rod. Pier 1 is closer to my house than World Market, so I went there first. No curtain or drapery rods.
The next home department on my route was Sears - no rods in the store, but they have them online. I turned around and drove back to Macy's. Same thing - window hardware is online only. Once, I bought curtain rods at Marshall's, so I went there. Nope, not at Marshall's either.
So, it was back to World Market. They didn't have decorative rods in white, which is what I wanted. Fortunately, there was a Bed, Bath and Beyond next door to World Market, and that's where my search ended. Each of the aforementioned stores had great drapes and panels, but not the necessary hardware a shopper needed so she could hang her fabulous new drapery panels as soon as she got home.
When it comes to in-store seminar topics, I've got a great "basic."
Last fall, my husband and I bought and (he) installed a nice, inexpensive light fixture in the ceiling above our kitchen sink. The part that attached to the ceiling was round, about 12 inches diameter, and attached to that were three
adjustable sockets for  halogen spotlights - perfect for zeroing in on the counter and work surface.
Unfortunately, after about three months, one of the bulbs stopped working.
The fixture came with a couple of replacement bulbs and a suction removal tool, so I got my kitchen step stool out and started to change the bulb. I attached the suction cup to the face of the bulb, and pulled. Nothing. I pulled some more. Nothing. Then I pulled with both hands. Nope. I twisted one way, and then pulled. Nothing. I twisted and pulled at the same time, Nope.
By the time my husband came into the kitchen, about a half hour later, I'd turned off the power at the fuse box and was sitting on top of our stepladder, one hand on the fixture and the other around the rim of the bulb, tugging each as hard as I could while wearing my rubber gardening gloves. No luck.
"Let me try," my super-handy husband said. He started with the suction removal tool and, like me, failed. Then the rubber jar opener. Didn't work either. He looked at me. "You turned off the breaker, right?" Affirmative, I told him. Out came the spaghetti tongs. Then a couple different sizes of pliers. The bulb didn't budge.
"I'll Google it," I said. "I'm sure we're not the only ones." I was right.
But most of the online inquiries told the person with the stuck bulb to use the proper suction tool, and directed them to a site where you could purchase one if you didn't already have one.
We decided that three spotlights was probably more light than we really needed anyway and that we'd just live with two spotlights for awhile. Not a big deal - until a few weeks ago when a second bulb went dark.
We tried removing it following pretty much the same procedure as before, thinking that the bulb might somehow be more agreeable, or us smarter, by now. We were wrong.
We added "light fixture" to our shopping list and headed to our local big box DIY/hardware/garden/home décor store. We had just begun to browse the lighting section when we saw it - the same fixture we were getting ready to replace.
At about that time, a sales associate came over to ask if he could help us. "Actually," I replied, "Yes, you can. Would you show me how to remove and replace the bulbs in this fixture, please?"
Why of course, he said with a smile. "But you need one of these little guys," he said as he opened a small package containing a suction removal tool.
As he pulled and twisted and, later, perspired, we explained how the same thing had happened to us. He was still trying to remove the bulb when we came back from the end of the aisle with our new light fixture selection.
At that point, I told him he was never going to get that bulb out, and he believed me.
I also told him that if the store ever figured it out, they should host a seminar, and that I would be the first to sign up.
POSTSCRIPT: Since writing this column, it has been (correctly) pointed out to me that this is exactly why consumers should buy their lighting fixtures from knowledgeable salespeople in retail lighting showrooms/stores.