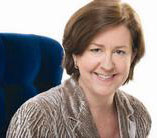 'The Welcomer Edge' revisits the front line of customer service
June 21, 2012
The Welcomer Edge (Vantage Press, 2012) is a new book about customer service, especially the kind provided by sales and service associates in front line positions - those employees that come in direct contact with customers
and often form a customer's first impression.
The author, Richard Shapiro, is the founder of The Center for Client Retention, which provides research and consulting services to Fortune 500 companies on how to improve the customer experience. Based on years of research and observations, Shapiro has identified four classes of sales associates that can make or break a business:
Welcomers: These are the type of people that give a business a competitive edge and make customers want to do business with your company again. They know how to make an emotional connection with customers and make them feel welcomed, important, appreciated and valued. They are generally happy people who enjoy their jobs, like other people, like to laugh and make others laugh, are observant and are interested in what makes people tick.
Robots: While they may appreciate and value their jobs, Robots just don't seem to understand the need to, or how to, make a personal connection with the customer. They go through the motions to get the job done, but customer interaction is a task to complete. The smile is generic. Many avoid eye contact to reduce the chance of getting into a longer conversation than is needed to fulfill their task.
Indifferents: The Indifferents are good at ignoring the customer. They don't really care whether or not the customer is served. They almost never say "hello" or "thank you." Shapiro says he sees this a lot in retail establishments and call centers. Indifferent sales associates will cost a store customers and income.
Hostiles: Hostiles are just downright rude and nasty, and Shapiro provides examples to illustrate. These people do not want to be at their jobs, and they make it obvious.
A retailer's goal should be to increase its number of Welcomers, and Shapiro covers some of the things that can help identify them among potential hires. If you find that your work force includes a few hard-working Robots, there's a tool box of techniques for teaching them to act and think more like Welcomers, even if it's not in their nature.
Shapiro's techniques also extend to telephone, email and social media interactions, and he includes some sample survey questions a retailer can use to determine if an unwelcome environment is driving away customers and costing sales.
"It frustrates me to see businesses that could be great successes struggle to turn profits because they don't understand a few basic principles about sales and customer service," Shapiro said of his work. "It makes more sense than ever to make sure your front line associates are making each customer feel important, appreciated and valued."
A copy of The Welcomer Edge landed on my desk as we were going through this year's Retail Stars submissions, which include a customer service component among the nomination qualifications. I thought this might be a good opportunity to share a few of the comments that led me to believe that many, if not all, of our 2012 Retail Stars understand the importance of creating a welcome environment. Here's how some of them are serving, and developing lasting relationships with, their customers:
Gracious Me!, Hopkinsville, Ky.: "Each customer is, first and foremost, our friend. We treat each with a warm southern greeting and work diligently to help them find the most relevant pieces for their lifestyle. No customer leaves without knowing we have a special interest in their needs. And our community involvement keeps the focus on our customers and their families, making them the priority."
Abode Fine Living Scottsdale, Ariz.: "We Bake! When someone comes to your home and sits at your table and breaks bread with you, your relationship is forever changed. Our customers know we bake on the weekends, and we serve recipes from a line of cookbooks we carry, Michelle Huxtable's The Gathering of Friends series."
Creative by Nature Home, Charlotte, N.C.: "Treat everyone as you would a friend in your home."
Southern Design Lighting, Shreveport, La.: "Implementing on-site home demonstrations ... has created a relationship with customers that leads them back into our store. In this impersonal tech era, personal service seems to be the key to loyal, repeat business."
Maze Home Store, Winnetka, Ill.: "I strive to create a warm, inviting, family-friendly atmosphere - from my experienced sales staff to the polypropylene carpeting that is so stain-resistant we can welcome kids and puppies without a worry! We can help customers select a hostess gift, update a room or design a new home from the ground up."
Jefferson's, Greenville, N.C.: "Extraordinary service, and a commitment to 'whatever the customer dreams up, we will deliver' keeps us fresh and forward."
Decorative Arts, Vero Beach, Fla.: "Going the extra mile. Driving accessories to a client's home. Staying after hours to assist a customer. Special ordering. Fair pricing. Letting them take items out on approval before buying."
Tender Land Home, Phoenicia, N.Y.: "I create a warm inviting environment in my store, with a relaxed sales approach. People walk into my store and want to move in! My prices are reasonable and accessible, and my business is very anchored to the community."
Pipits of Saratoga, Saratoga Springs, N.Y.: "I hear from the customer that we have such 'different' items, but I truly believe it's our staff and customer service. We are friendly, helpful, warm and considerate. We try to go above and beyond for our customers, offering to special order, research to find what they are looking for, gift wrap at no charge, deliver and/or ship."