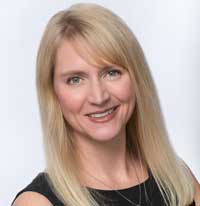 The Competition
May 11, 2012
I read an interesting article recently about declining sales at Walmart.
Written by The Motley Fool and on the Daily Finance website, the story indicated that quarterly same-store sales had been declining for some time. Though they rebounded a bit in the most recent quarter, earnings for that period were down 13%. This particular story points to changing consumer behavior as the reason for the declines, and listed Amazon and Costco as the two retailers that are "eating Walmart's lunch," and outlined the various reasons why.
This got me thinking - while I opened this story hoping there was some good news about independent retailers to be gleaned (and there was no mention of such), I still think there's plenty of opportunity for smaller stores to eat the big guy's lunch, too.
I strongly believe that the future of retail is one where the unique is valued over sameness. When I was in the terribly fashion-conscious middle school days, everyone wanted the exact same shirt, from the same store, even in the same color. Peer pressure is certainly no less influential now, but I see that younger consumers are seeking out much more individuality. I think older consumers have already gotten that message, and finally the Gen Xers of my era are moving that way, too, as we seek more personal expression in our homes and lifestyles.
But just because your store offers uniqueness, don't be fooled into thinking that that's all you have to do. The Costcos and Amazons of the world are all about offering interesting products - all at prices that you are not able to compete with. You provide the experience. There is no Costco shopping experience (other than full-contact wrestling through the line of hungry shoppers waiting to grab a sample of the red velvet cake). And online shopping, while greatly convenient, certainly poses challenges and provides not nearly as much satisfaction.
I had a baby girl in February. We are doing the cloth diaper thing, and living as I do in a rural part of North Carolina, I can't buy these diapers locally. So, I have ordered them online. My last diaper purchase (from Amazon) was a thought-provoking experience. The yellow diapers I had selected were out of stock, and I received a personal email (from the owner of the retailer Amazon had partnered with) asking if I would be willing to accept brown diapers instead. Now, my child is more than willing to break the rules of baby fashion, so brown diapers it was.
When they arrived, they included a handwritten thank you note from the owner, addressed to me by name. This was a first for me with an Amazon purchase. And, frankly, it worried me.
They are taking one of the hallmarks of the independent retailer - the very personal touch - and effectively using it against you. It's no secret that competition is all around, but don't let them beat you using your own tricks.
Retail Editor Susan Dickenson outlines some new Retail Ideas That Work this month in our quarterly feature (see page 65). Maybe there's something new in there that you haven't tried yet.
Finally, this is the High Point Market edition. We were excited to find a huge crop of new products for the spring season, and we hope you enjoy our extensive coverage of everything that's hot and new and interesting. Make sure to grab our live-at-market daily editions while you are at the show for a look at breaking news, interesting events and, of course, lots and lots of new products. Hope to see you there.