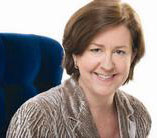 Winning! Retail Stars, Icon Honors, ARTS Awards recognize retailing excellence
March 19, 2012
Each spring, Home Accents Today's editors and research team begin accepting nominations for our Retail Stars list, now in its eighth year.
The annual 50 Retail Stars list, sponsored by AmericasMart Atlanta, recognizes enterprising independent home accents retailers who are creative in their merchandising, successful at what they do, are contributing to their communities and, most important, are distinguishing themselves from the competition.
The retailers selected are listed in our May issue. The honorees will receive both print and jpg copies of the article to reproduce and use on their websites and in marketing materials. We'll also send a certificate and formatted press release to share with local publications and media.
Because our press coverage has expanded beyond print to include our website, blogs, Facebook, Pinterest and Twitter, the annual Retail Stars feature can provide a nice (free) PR boost for retailers. Plus, the Retail Stars has become a valuable source from which we cull editorial subjects for our retailer roundtables, monthly store profiles and special events at market. Some of our Stars go on to receive even more accolades, as nominees for a prestigious AmericasMart Icon Honor or annual ARTS Award.
Homescapes Carmel of Carmel-by-the-Sea, Calif., owned by brothers Thompson and Beau Lange, holds the unique distinction of having been recognized as both an Icon Honoree and ARTS Award-winning retailer. But the store's first industry recognition for retail excellence came from Home Accents Today in 2005, when Homescapes was named to our inaugural Retail Stars list.
Icon Honors have also gone to 2011 Retail Star A. Dodson's of Suffolk, Va., 2008 Retail Star Fitzsu of Los Angeles, and 2008 Retail Star Motif Modern Living, Austin, Texas.
The ARTS Awards have been around a little longer, so the number of Retail Stars who have gone on to receive retailing excellence awards from ART is lengthier, but just since 2009 it has included 2005 Retail Stars BJ's Home Accents of Newburgh, Ind.; Ambiance Interiors & Gifts, Suwanee, Ga.; Bella Casa, Portland, Ore.; and Elements-Distinctive Lighting & Home Furnishings, Carle Place, N.Y.
From the 2006 Retail Stars list, ARTS Awards have gone to Area, Houston, Texas; 24e, Savannah, Ga.; and The Burlap Horse, Boerne, Texas. The year 2008 was a good one for Retail Stars, as five went on to win ARTS Awards - Seaside Home, La Jolla, Calif.; Southern Lighting Gallery, Augusta, Ga.; Interior Illusions, Los Angeles, Calif.; Leon & LuLu, Clawson, Mich.; and HW Home, Boulder, Colo.
The 2009 Retail Stars that have also won ARTS Awards are Red Barn Mercantile, Alexandria, Va. and Bravado Home & Design, Portland, Ore. The Mercantile, of Atlanta, Ga., was a Retail Star in 2010, and just took home a new ARTS Award from the 2012 gala, as did 2011 Retail Star JAK Home. Retail Star (2011) Light by Design, San Antonio, Texas, has also been honored by ART.
To nominate your store for Home Accents Today's 2012 Retail Stars list, simply complete and submit the online form at http://researchtodayonline.com/data/HATStars12.htm on or before midnight, Friday, March 23, 2012.
If you're a vendor, sales rep or consumer and you want to suggest a store for nomination, email the retailer's contact info to me at sdickenson@homeaccentstoday.com and I'll take it from there.
What we're looking for: Enterprising independent home accents retailers and design boutiques that exhibit creative merchandising, are involved in their communities, are successful at what they do, and are somehow distinguishing themselves from their competition. Your store doesn't have to be a "home accents only" shop, but home accents must be included in your merchandise mix.
What we're not looking for: Publicly held companies, catalog- or online-only retailers, buying clubs, gift/jewelry/clothing stores, or stores open less than one year. This is not a ranking and is not based on sales volume.
A retailer may only be named to the list once, so please do not submit a nomination form if your store has been honored as a Retail Star in a prior/past year.
Once we've made our final selection (sometime in early April), our research team will fax a copy of your store's listing as it will appear in print. We'll need your edits and approval before we can publish your store "bio," along with those of the other 49 Stars, in our May issue.
The 2012 ARTS Awards were presented in January during the Dallas Total Home & Gift Market, and you can see a complete wrap-up in this month's issue.
Nominations for the 2012 Icon Honors, which also recognize excellence among manufacturers, sales agents and service providers in the home and gift arenas, are now closed. The 2012 Icon Honors presentations take place in Atlanta during the Atlanta International Gift & Home Furnishings Market. Visit www.americasmarticonhonors.com for more information on the awards and July's awards gala.