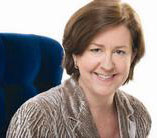 Home furnishings store openings, relocations, expansions
March 6, 2012
Windsor, Conn. -- Upscale home furnishings and accessories retailer Parmida Home opened its first Northeast location here, in South Windsor's Evergreen Walk. The Texas-based lifestyle store chain, now at 11 stores, carries furniture, accessories, tableware, gifts, specialty foods and candles.
Chicago -- Chiasso recently opened at 108 Skokie Blvd. in Wilmette, near Old Orchard mall. Chiasso features modern and contemporary home furnishings and accessories.
Westborough, Mass. -- Boston Interiors opened a new store here in February, at 200 Union St., in the Bay State Commons.
Ocean City, Md. -- Treasures By The Sea opened in February, in the Decatur Business Center off Route 611 in West Ocean City.
New Rochelle, N.Y. -- Jennifer and Harvey Jones opened City Life Concepts in the New Rochelle Downtown Business District, offering imported designer furniture for high-end apartment buildings and commercial businesses. City Life Concepts also features art by local artists, and the space is available for private events.
Rancho Cucamonga, Calif. -- Mor Furniture for Less opened a store here March 1st, the 23rd showroom for the San Diego-based company. The store, off Interstate 15, is Mor's seventh Southern California showroom and the third in the area known as the Inland Empire, a market the retailer first entered with the opening of stores in Moreno Valley and Murrieta, Calif., in 2009. In addition to a full line of furniture, the store also carries accent pieces and home accessories. Mor was No. 30 on Furniture/Today's most recent survey of Top 100 U.S. Furniture Stores, with 2010 sales of $230.9 million.
San Francisco -- Dee Dee Littrell opened Peristyle Home & Design at 7 Throckmorton Ave. The shop carries bedding, furniture, lighting, decorative pillows and home accessories, and offers design services. Littrell also owns Ruby Living Design.
Vancouver, B.C., Canada -- CB2 opened its second Canadian store in Vancouver last month, in the newly renovated Pacific Palisades building at Robson and Jervis.
Hudson, Wisc. -- Jim and Dianne Linden are the new owners of four-year-old Bella Luce Boutique in downtown Hudson. The Lindens plan to add home décor items to the product mix.
Frisco, Colo. -- More Space Place and Ifurnish owners Kelly and Tony Pestello have reopened their showrooms in a larger space, at 725 Ten Mile Dr., a few doors down from the previous location. The store stocks furniture, lamps, wall décor, mirrors, rugs and pillows. A grand-opening celebration will be held at the end of the month.
Kirkland, Wash. -- Simplicity Décor, an award-winning home décor and gift store in Kirkland, is opening a new children's store this spring. Located across the street from its six-year-old home décor store, the shop will be called Simplicity ABC. Owner is A Suraphong Liengboonlertchai.
New York -- Dering Hall, an online site that launched last October for interior designers, architects, artisans and dealers shopping for high-end and custom home furnishings, is now making its limited edition pieces available to the public. Designer and co-founder Stephen Gambrel kicked off the program with the first "Designer Provenance" sale presenting furnishings and accessories from his former West Village townhouse.
Indianapolis, Ind. -- Godby Home Furnishings opened a 40,000-sq.-ft. store in Carmel at 13610 N. Meridian St. In business since 1974, family-owned Godby's has five locations in Indiana. In addition to furniture, the retailer also carries lamps, area rugs and accessories.
Beavercreek, Ohio -- HomeGoods is opening its first Dayton-area store, at 2500 N. Fairfield Rd. in the Beavercreek Shopping Center. HomeGoods stores average 27,000 square feet and carry rugs, lamps, accent furniture, wall art, candles, tableware, cookware, small kitchen appliances, bedding, home office furniture and seasonal items. Part of the TJX Companies, the retailer operates 325 stores nationwide.
Palm Beach, Fla. - E-commerce operator BLVD Ventures launched a members-only home furnishings flash sale site, 250Lloyds.com, that it said takes the private sale site model to a new level. "In addition to daily flash sales, 250 Lloyds will host trunk shows and atrium events designed to help home furnishings companies build brand awareness and establish longer-term relationships with customers," the company said in a release. The trunk shows will feature merchandise from one or two vendors and last up to 30 days, while "Inspire Your Inner Designer" atrium events last up to 90 days and are designed to function as e-commerce outlets within the site.
"Our intention is to push the envelope on the model and create new channels to make shopping easier and fun for our customers while helping our vendor partners showcase their products to the customer," said Eric Bauer, director of vendor relations at 250 Lloyds. Also on the 250 Lloyds team are Vicki Bauer, a home furnishings buyer, merchandiser and interior designer, and Steve Grobe, a former furniture, lighting, rug and accessories senior buyer for Dayton's and Marshall Field's department stores.