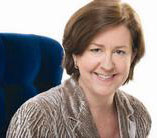 BusinessUSA makes it easier to do biz with the government
February 21, 2012
If you've ever poked around on government websites in search of funding, procurement opportunities or business information, only to find yourself frustrated and lost in a maze of agencies, forms, links and acronyms, then I've got some good news for you.
A couple of days ago, the Obama administration launched BusinessUSA, a new online platform "to help small businesses and exporters of all sizes find information about available federal programs without having to waste time and resources navigating the federal bureaucracy."
BusinessUSA combines information and services from 10 different government agencies through one consolidated website and coordinates telephone support through a single 1-800 number. More noticeably, it presents hundreds of business resources in one place, branching o
ut from one starting point, on a common platform, using big bold graphics and concise language. The clutter-free presentation engages with clean, interesting graphics, includes a live tweet feed and success stories, and encourages action through the use of positives like "Expand..." "Launch..." "Open..."
The site's press release says BusinessUSA was designed with the active feedback of U.S. businesses and relevant online communities. But if you don't like what you see or have more suggestions, there's a feedback tab at the top of the page and, as the site is still in Beta, a direct "Help Us Improve" link for comments.
The site is one of the steps the Administration says it's taking to realize the President's vision of a streamlined government: "Over the past three years, business owners and entrepreneurs have told us that they don't have the time or resources to navigate the maze of government agencies and need a one stop shop where they could go for all the assistance they need at every stage of their development." It's a tremendous improvement.
Give it a try: http://business.usa.gov/