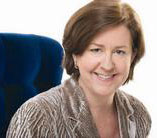 Lights, camera... action!
January 27, 2012
DURING THE FIRST HALF of March, the National Retail Federation will be accepting submissions for its "Best Retail Story in America" video contest. On April 2, the top 20 videos (selected by a judging panel of retail executives) will be announced and posted online for public voting. In mid-May, three finalists will be flown to the NRF's Leadership Conference in Washington, D.C., where the winners of the top prizes, $25,000, $15,000 and $10,000, will be announced.
"We're on a hunt to find the best retail stories in America - from marketing geniuses to customer service superstars to small business owners - who are the fabric of every local community," NRF President and CEO Matthew Shay said of the contest, which is part of an organizational campaign to raise awareness of the retail industry's economic impact.

To enter, retailers will submit a two-minute video sharing their retail story, highlighting how their company positively impacts shoppers or the community, their store's role in the creation of a new product or technology, or how an initiative will generate new jobs to boost the economy.
At Home Accents Today, we come across great retailers with great stories on a daily basis. But, in addition to being marketing geniuses, customer service superstars, job creators and community assets, we've also noticed that home accents retailers have a propensity for being early adopters of the latest and greatest technologies, especially when it comes to audio/visuals.
Take, for example, The Garden Gates in Metairie, La., profiled in our June 2010 issue. The online upgrades put into place by owners Chad and Beth Harris caught the attention of Internet Retailer's editors and earned the store's website a spot on the magazine's 2012 Hot 100 list. An independent retailer, The Garden Gates shares the list's "Housewares/Home/Hardware" category with retail giants Fab.com, Overstockart.com, Roomandboard.com, Rugsdirect.com, Surlatable.com, Tempurpedic.com and Williams-Sonoma.com.
Internet Retailer's editors applauded The Garden Gates' website and emails for photography that draws in shoppers "with beautiful imagery well suited to its high-end products and affluent customer base."
"About two years ago I decided that in order for us to compete with the large retailers, The Garden Gates n
Click on photo for link to YouTube video.
eeded to have all the same artillery," Chad Harris said of his strategy, which has included major investments in e-commerce, digital technology and video/photography. "We redesigned our web portfolio and launched 15 additional sites. We did all the research, all the late nights of comparison between platforms and decided to buy Znode, which allows us to customize the product 100%. We now have several websites that operate as one.
"We met a great videographer who came over one day and basically put a mic on me and we started filming. No script, just capturing raw passion for our business. We loved the first one so much we did a second one. The cost is pretty reasonable, ranging from $800 to $1,600, depending on what you need and the amount of editing. And our photography - no matter how good we thought it was, it needed to be better. So, we did the research and bought all the equipment and built a 2,000-sq.-ft. photo studio with a cyclorama, shooting tables and a lot more. This allows us to be in control of all the content and to make changes quickly."
Some of Harris's results are viewable on YouTube (search: TheGardenGatesNOLA), where they highlight store events, promotions, employees and new products. "We capture events in digital (slideshow format) and video to get customers to interact with us in our virtual world," Harris said. "We created a video about our Christmas Tree Program, and about
an event we hosted promoting area business
. We plan to film two to three videos a month for the next 24 to 36 months."
Twin Falls, Idaho-based franchisor Real Deals on Home Décor
is another example of a home accents retailer
that's finding success with video. Real Deals was founded in 2003, began franchising in 2006, and was named to Entrepreneur magazine's
2012 Franchise 500 list
. Jeff Humphrey, vice president of marketing and development, said the videos were initially created to help sell franchises. Now they're also helping the franchisees communicate to their customers the uniqueness of the Real Deal shopping experience.
"I literally just threw my camera in a bag and hopped on a plane and
went out to see a few of our stores
," Humphrey said. "I wanted to capture what makes us special - we don't just sell home décor, we sell an incredible shopping experience. A unique, local, mom-and-pop, community-driven, customer service experience. A discovery every week."
Humphrey did the camera work and said the process was driven by his own curiosity. "The plan was to just make some fun, comfortable, inexpensive videos that capture who we are. People appreciate the honesty of the videos, and love seeing that we don't take ourselves too seriously. They understand it's the Real Deals way." Broadcasting is done via YouTube,
Real Deals' main Facebook page
and the Facebook pages of the individual franchisee stores.
"Facebook is the ultimate mom-and-pop advertising tool, and it's free. With the national account I can communicate with almost 16,000 fans any time I want. They get to see the store, the changes, the back room, the promotions, and they participate in tons of great contests. One customer told us that our Facebook page for our store in Jefferson, Ga., is talked about periodically in advertising classes at the University of Georgia."
Like Harris, Humphrey also plans to keep filming. "I have lots of video ideas in mind. I just need the time to do them."
For more information on the "Best Retail Story in America" video contest
, visit
retailmeansjobs/contest
. If you're chosen as one of the 20 finalists for public viewing and voting, let us know -- post the link in the Comments section below.