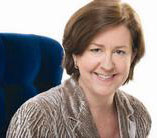 2nd retail 'Workshop at Macy's' now accepting applications
December 20, 2011
In this month's retail profile of Nyla Simone Home, shopowner Maria Benson mentions the contacts she's made as a result of participating in this year's inaugural retail "Workshop at Macy's," a business development program that identifies and mentors "up and coming minority- and women-owned businesses." As a participant, Maria spent a week at Macy's headquarters in New York networking, attending seminars and presenting Nyla Simone's exclusive line of upholstered headboards to Macy's executives and other vendor suppliers.
Applications are now being accepted -- through Jan. 22, 2012 -- for the second Workshop at Macy's, following "a highly successful inaugural edition this past spring."
The retail 101 crash course is a four and a half day intensive training course developed by a consortium of experts from Macy's Learning & Development, Macy's Multicultural Merchandising and Vendor Development, Babson College, and with select Macy's merchants and vendors. The curriculum is aimed at minority- and women-owned retail businesses that are poised to succeed on a larger scale, but need real-world business practice information and perspective on large-scale vendor relationships to move to the next level and sustain growth. A potential goal of this annual program is to help create a pipeline of viable enterprises that will grow to become successful partners within Macy's own vendor community. The course work includes classes on merchandising and assortment planning, marketing, EDI, financial management and access to capital.
This past spring's workshop included 22 businesses that ranged from makeup/skincare companies to confectionaries, home textiles and ready-to-wear designers.
Shawn Outler, Macy's group vice president of multicultural merchandising and vendor development, said of the first class, "The entire week served as a revelation for participants, who had many breakthrough moments. You could see things starting to click for them as the week progressed. While many participants came in focused on pitching their lines, at the conclusion of the course work, they came away understanding how merchants think and how to build that relationship. The financial management sessions led by Elizabeth Thornton of Babson College were especially eye-opening. Every element of the Workshop at Macy's was designed to enhance and create long-term success for their businesses."
Macy's is now accepting entries for consideration. To be eligible, an applicant must be the majority (51% or more of equity) owner, co-owner or otherwise have operational control (per applicable status rules) of a business that has been in operation for a least two consecutive years and be its primary decision maker. Eligible applications will include a 250-word biographical statement, look book/line sheets or images of product including costs, resumes on all owners, financial statements for the business for 2 years, fall within the minority- and women-owned definition of the program and provide verification of the business as a legal entity (i.e. corporation, LLC, etc.), among other requirements. Applications must be submitted online or postmarked by Sunday, Jan. 22, 2012 by 11:59 p.m. ET.
All eligible applications will be reviewed and select applicants will be asked to attend an in-person interview. Final selections will be made after all prospective candidates are interviewed. The program will aim to invite at minimum 20 businesses to attend the course which begins in early May of 2012.
For more information on The Workshop at Macy's, visit macysinc.com/workshop.