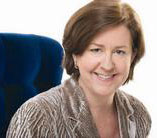 Black Friday backlash
November 17, 2011
Is Black Friday threatening to become Grey Thursday? Maybe not. As the number of major retailers planning to open at or before midnight grows, so does the backlash from employees who have taken to petitioning against the shortening of America's sacred turkey day.
A "Tell Target to Save Thanksgiving" e-petition, started by a Nebraska Target employee a couple of weeks ago, now has more than 157,000 supporters, and the number is steadily growing. The e-petition, hosted at online advocacy site Change.org, reads:
A midnight opening robs the hourly and in-store salary workers of time off with their families on Thanksgiving Day. By opening the doors at midnight, Target is requiring team members to be in the store by 11 p.m. on Thanksgiving Day. A full holiday with family is not just for the elite of this nation -- all Americans should be able to break bread with loved ones and get a good night's rest on Thanksgiving! Join me in calling for Target retail stores to push back their original opening time of 5am on Black Friday.
A similar drive, directed at Best Buy, is also gaining momentum at Change.org. This one is called "Push back the opening of Best Buy retail stores on Black Friday to 5am." Old Navy is getting petitioned, too, with one that started today called "Old Navy Not be Open on Thanksgiving Day." Another petition, also started today, speaks to a group of retailers parenthetically (Walmart, Toys R Us, Macy's, Kohl's, Target, Best Buy, etc), asking supporters to "Stop Stores from Ruining Thanksgiving By Opening at Absurd Times on Black Friday."
There's even a petition against these petitions, titled "American People Support Americas Brick and Mortar Retailers and Their Employees" that reads:
There has been a great deal of consternation at retailers' decision to open stores early for Black Friday shopping. Petitions against retailers like Target have reached 100,000+ signatures. Brick-and-mortar retailers are an integral part of our economy and our society: they provide millions of jobs, they create a sense of community, and they literally put food on our tables. Show your support for these retailers, and for all the employees who will cheerfully show up to work on Black Friday and every other day of the year because they value the opportunity to work hard and receive a steady paycheck.
Change.org is relatively new on my radar. I first heard of it a few weeks ago via a press release about Bank of America's announcement that it was dropping its proposed debit card fee. Change.org member Molly Katchpole's petition, which garnered more than 306,000 signatures, was mentioned in the release as an example of the resulting public pressure against the banking giant.
Change.org even has a separate "Victories" section on their site for causes, like the BofA debit card issue, that have seen their intended results come to fruition. Examples include the IKEA/Swedwood workers in Virginia who had 84,000 Change.org supports standing with them when they voted to join a union; a request from more than 1,100 members asking Barnes and Noble to remove an offensive book from their online marketplace; and the support of 3,912 who, with other activists, succeeded in getting advertisers Fiat and Lacoste to pull their ad campaigns from an Argentenian magazine in which a reporter wrote explicit rape threats.
The "live" e-petition campaigns are grouped by subject and address topics ranging from economic justice to animal rights to popular culture: Ban Horse Drawn Carriages in New York City; Demand Facebook Remove Pages That Promote Sexual Violence; Stop credit card usury.
The Kardashians are the subject of two Change.org e-petitions: E-Entertainment Kancel the Kardashians and another directed at Tyler Perry, but they don't seem to have the momentum of the 50,000+ Boycott The Kardashians movement on Facebook.
--
But back to the holiday season. Aside from Black Friday and Grey Thursday, shoppers can
look for those holiday gifts online on Cyber Monday, or at their favorite local businesses on Small Business Saturday, or at their favorite green and sustainable sources on Green Tuesday.

Green Tuesday is in its second year of promotion by the nonprofit Green America and its GreenDeals.org website. Todd Larsen, the group's corporate responsibility director, says the movement  "...makes it possible to give great gifts for the holidays, while also giving back to the planet. Many consumers who are turned off by shopping at big-box stores during the holiday season will welcome this opportunity to participate in a way that is in line with their values, and save money at the same time."
Note to Larsen: How about a "Green Tuesday" e-petition?