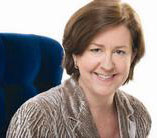 Store openings
August 18, 2011
CORONADO, Calif. -- Kristy Pierre and Katherine Farley opened Root 75, a floral design and home décor business
on Orange Avenue.
PETALUMA, Calif. -- Old Shanghai Home Décor, a furniture, gift, accessories and apparel retailer, is opening in an old Goodwill building on Petaluma Blvd. North this month. The retailer currently operates three stores in San Francisco's Chinatown.
ROME, Ga. -- Crandel Allmon and Gregory Buffington are opening Pineapple Place, a new interior design boutique at 13 East Third Ave. Allmon was previously associated with Forrest Interior Design and Gifts in Rome. The shop will carry home décor and accessories, collectibles, seasonal and specialty lines, and spa products.
GEORGETOWN, Texas -- Diane Schwartz and Roger Gallamore recently opened Blends at 4230 Williams Drive. The shop carries home furnishings, accessories and clothing
WEST LINN, Ore. -- Angela Dickson has opened The Little Door, a new home decor store, in the Historic Willamette area. The Little Door carries antique, new and vintage home decor and is located at 1871 Willamette Falls Drive.
LOS ANGELES -- In June, Barclay Butera Interiors expanded into a second showroom at the La Cienega Design Quarter. Barclay Butera also has showrooms North La Brea Avenue and in Newport Beach.
BENICIA, Calif. -- Shirocos and Piccolo united earlier this year under a single roof at 216 First Street. Piccolo carries contemporary women's apparel, and Shirocos features an evolving mix of regional and international home décor accessories and gourmet goods. Shirocos' owner is Erick Martinez, and Laurie Key is the proprietor of Piccolo.
TUCSON, Ariz. -- HomeGoods opened a new store in Oro Valley July 31st at Oracle Crossings, the second HomeGoods in Tucson. In honor of the opening, HomeGoods is donating $5,000 to Comin' Home, Inc., which provides housing and community services to homeless veterans.
WILLIS, Texas -- Kroger Marketplace opened its third location in the Houston area August 12. The new 123,000-sq.-ft. store, located in the Sam Houston Town Center, features food and kitchen products along with home furnishings from Bombay Company and Ashley Furniture. The domestics department also offers bed and bath accessories, soft goods, lamps, candles, wall décor, frames, mirrors and clocks.
The Bombay Company's showroom -- select items from home furnishings company are offered at Kroger Marketplaces, including the new store in Willis, Texas.
CHICAGO - Steinhafels is opening a new 101,000-sq.-ft. superstore at 569 N. Milwaukee Ave. in Vernon Hills Aug. 27, the furniture retailer's first location in Illinois.
DEWEY BEACH, Del. - Su Casa home accessories and furniture store opened in Dewey Beach. Su Casa also has locations in Fells Point, Ellicott City and Towson, Maryland. Owner is Nick Johnson. The new location, the smallest of the four stores, will include coastal-themed items.