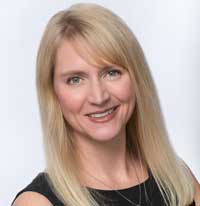 Fresh Eyes
June 6, 2011
In May, I attended three conferences. Each one was very different - different topic, different crowd, different atmosphere, etc. - but each one left me brimming with ideas.
I started out at the Furniture Design Summit at the Savannah College of Art and Design, where I was asked to speak on a panel about the future of design for this home furnishings industry. Seated alongside design luminaries including Eames Demetrios (grandson of legendary designers Charles and Ray Eames), and addressing a roomful of design students, I was struck by the importance of the next generation and how, as an industry, we really don't understand them.
This has been a pet topic of mine ever since I started at Furniture Today at age 22. And while I suppose I'm still on the young side of this business (despite the decade and a half since then), it's the people in their 20s who are most on my mind.
Why? Because we recently hired two of them as assistant editors. You've seen their bylines and many of you have already met them around the market scene, and the two have recently launched a new blog called Generation Next.
As says the blog description: "Generation Next comments on the home furnishings industry from the viewpoint of two young journalists new to the business. Alex Lemonde-Gray and Jesse Burkhart, Home Accents Today's assistant editors, will use their fresh eyes to share observations on the industry - discussing everything from customs, processes, marketing, social media, products and more."
Cool, huh? Be sure to check it out. They both have already produced some really insightful writing about this business. And if you haven't already, please "like" us on Facebook. Now that we have a couple of ambitious 20-somethings keeping us in line, our social media presence is improving all the time.
While in Savannah, one of the students asked the panel what our perceptions of their generation were, and how those of us already in the business are looking to meet their needs. Interesting question indeed, and it got me thinking ... are we?
I think the answer is no. Yeah, we're all doing social media, and we're all talking about how to get young people in the business - but are we creating products for them?
Their view of the world is rather different - and not just in superficial ways. But pay attention, as I learned at the Accessories Resource Team conference in May (stop #2), this is a powerful group. In fact, according to TRU research presented at the conference, there are 72 million 12- to 29-year-olds in the United States, and they spent $461 billion in 2010.
They love the idea of lightning speed in terms of fashion and product, they are interested in other cultures, and they like to do business with socially responsible companies.
How are we doing meeting those desires? Hmmmmm.
Watch for more coverage of all these conferences in upcoming issues of HAT, at HomeAccentsToday.com and right here in my blog.
In the meantime, let's all start thinking young. Whose business couldn't use some fresh eyes?