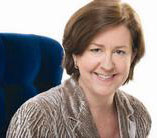 The Market People
May 3, 2011
MAY 3, 2011 - I was born and raised in High Point, The Furniture Capital of the World. The High Point Market was around long before I arrived, and if I'm reading today's announcement correctly, it may still be around long after I'm gone.
This morning, our editor in chief, Jenny Heinzen York, attended a special press event unveiling "the long-awaited $1 billion deal uniting the Las Vegas and much of the High Point home furnishings showroom real estate under a single ownership and management." Her story, co-written with Furniture Today's Jay McIntosh is here.
In a nutshell -- Once everything is inked, the new entity, International Market Centers (IMC), will own: Las Vegas
World Market Center (WMC) buildings A, B and C and the World Pavilions tents there, and High Point holdings including the IHFC, Historic Market Square, Market Square Tower, Suites at Market Square, Plaza Suites, Furniture Plaza, National Furniture Mart, Hamilton Market, 300 South Main, Showplace, Showplace West, 200 N. Hamilton, 320 N. Hamilton, 330 N. Hamilton. Bob Maricich, former president and CEO of Century Furniture and CEO of WMC, will be CEO of the new IMC, with joint headquarters in High Point and Las Vegas.
It's a huge deal, and one that I hope will benefit High Point, North Carolina, Las Vegas and the industry. It's been interesting to watch the two markets co-exist over the last five years, and it will be interesting to see where it goes from here. Both venues have their good points, and that's the answer I've given over the years when asked which market I think is stronger/best.
BUT, GROWING UP IN HIGH POINT has definitely given me a unique perspective, and I see no harm in sharing that.
For example -- we all know High Point's lodging resources are limited, and a lot of market attendees stay in private homes. But, you might not realize just how much work goes into getting a house "ready for market" - for the "market people" who will be taking over all or part of your home while you bunk with grandma, move to the basement or join some of the families camped out in pop-ups and RVs at Oak Hollow Lake and surrounding campgrounds (yes, they do that). My parents' "market people" have been coming regularly to their home for years now, yet mom and dad have never met them face to face. Everything changes hands via their "market rental agent."
And oh, the things you "market people" leave behind: gourmet food, good wine, cases of beer, Sterling tote bags, a few dollars for the young lady who owns the pink princess bed in which you slept f
My mom relaxes at home in High Point, about 1980, in a Furniture Today sweatshirt.
or a week, product samples, even copies of Home Accents Today - all greatly appreciated by your market landlords.
As a kid, I always thought the "market people" were exotic, and a little scary. The men wore dark suits, the ladies wore black, becoming more fashion-forward as the years progressed (or as I aged). They carpooled in on Eastchester and sped around town in cars with foreign license plates. They had loud voices and strange accents. When they ran into each other in the grocery stores or restaurants, they'd wish each other "a good market." In my 12-year-old mind, Main Street during Market was what I imagined New York City to be like.
Growing up in a small town that puts on a big furniture show a couple times a year definitely had its perks, not the least of which was that my family, as well as the families of my cousins and school chums, had nice furniture. Buying showroom samples was easy, and everybody knew somebody who could get them a discount on fabric, a dining table, a mattress set or a nice sofa/loveseat combo. It wasn't until I was well into life as a homeowner in Washington that I realized some people buy furniture to last for years.
During the 1960s, I spent many afternoons at my best friend's house talking and doing homework on a sectional sofa designed and built by her father. And it was almost identical to a sectional sofa designed and built by my uncle, except the latter was upholstered in dark green vinyl, and the former was upholstered in a sort of dark green boucle with blue piping. Back then, it seemed perfectly normal at age 8 to know that
My daughters humored me by donning Home Accents Today shirts in Chapel Hill last Mothers Day. The oldest, a P.R./social media consultant, worked her third High Point Market this past April.
kind of thing.
I've written before about the superb photo studios that have grown up here with the industry. Alderman Studios is where many of High Point's famous models got their start, including my cute younger brother, who posed for a couple ad shoots there. In one, circa 1972, he was wearing a (then) High Point College sweatshirt, dripping a chocolate ice cream cone on a sofa in a furniture showroom, with a despairing mother and smiling salesman looking on... the caption: "Don't worry, ma'am, it's Scotchgard!"
My Brownie Troop also posed for a magazine ad at Alderman's -- for floor covering -- and, during a market years later, my Girl Scout Troop passed out showroom literature on Main Street for badge credit.
Showplace used to be our Sears, and there was a big exhibition tennis match played in the parking lot during one of the markets (help me out - anybody remember this one?). I also remember an elephant parade down Main Street, hot air balloons, and dancing Naugahydes - all brought to us by those mysterious "market people."
I remember what a big deal it was when Guilford County became one of the first counties in North Carolina to vote in favor of "liquor by the drink," because (as I clearly remember hearing the grownups say), if it didn't pass, the "market people" were going to leave High Point for Dallas.
When the Tomlinson furniture factory first became "Market Square," it was around the time I was making wedding plans. Market Square had a flashy new restaurant and lots of new showrooms set to debut at the April 1983 market. Many of the showrooms were empty at wedding time (December 1982), so my rehearsal dinner took place in what is now the Capel Rugs showroom.
Most of all, I think about what a rare thing it was to know someone who could get you a market pass - so you could actually go inside and see the showrooms. Once, I went with my mom, but we were limited to one showroom (it was an exhibitor's pass). I went with her mainly so I could say I did, not because I was interested in seeing the showroom.
Which is why I will never forget the first day of my first High Point Market (2006) as a writer for Home Accents Today: a press badge! After all those years, I had full access to each and every building! Former HAT editor (and my mentor) Becky Smith must have thought I was crazy with all the "wows" and such, but she let me enjoy each and every moment of it.
Now I'm one of the "market people." And I hope I'll be one for a long time.