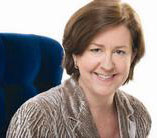 Home furnishings store openings, expansions, relocations
April 26, 2011
Westport, Conn. -- Interior designer Kat Burki hosted the grand opening of her
new boutique and showroom at 175 Post Road W. in March. The store, which showcases her organic body and bath products, home accessories, lighting, upholstery and bedding, was relocated from Southport to its new location in late December. Burki, formerly an attorney, established herself as an interior designer in 2002. Her designs have been featured in Traditional Home, Elle Décor and Haute Living Magazine and her brand includes a line of to-the-trade fabrics sold through Stark locations in the U.S. and London.
Chevy Chase, Md. -- Brook Taylor Interiors opened April 9th in the former Amber Fields space at 7013 Brookville Road. Owner Ellen Roberts, a co-owner of Amber Fields, will showcase high-end furniture, home accessories and window treatments. A grand opening will be held in early May.
Kansas City, Mo. -- Black Bamboo, a retailer of contemporary home furnishings and Asian antiques, recently moved to a larger location at 114 Southwest Blvd. The shop and design studio, owned by Tim Butt, also carries American leather, Knoll, Herman Miller for the Home and original art.
Atlanta, Ga. -- Off-price home décor retailer HomeGoods is opening three new metro Atlanta stores this month: East-West Commons in Austell, Cofer Crossing in Tucker and Stonecrest Marketplace in Lithonia.
Wilmington, Del. -- Bright Light design center will celebrate its grand opening in a new 8,000-sq.-ft. space in June. The store, which acquired Maryland-based Annapolis Lighting showrooms in 2009, will be located in Center Point Plaza in Christiana. According to a story in the Newark Post, Bright Light's gross sales have grown from $300,000 in 2000 to a projected $10 million in 2011. In addition to an expanded product selection, the new store will feature a state of the art "Light Lab" and lifestyle displays that pair lighting options with furniture and home accessories. Colonial Electric Supply is the parent company.
Ft. Myers, Fla. -- Allison Campbell recently opened The Franklin Shops, a 10,000-sq.-ft. storefront for 27 different retailers of home accessories, furniture, gifts and apparel. Campbell studied finance at Baylor, from which she graduated in 2009.
Pleasanton, Calif. -- Home accessories and kitchen retailer Domus is reopening in its former space at 652 Main Street this summer. The store closed in July 2008. Margaret Smith, owner of the 42-year-old Domus store in Los Gatos, will close that store and relocate to the 11,000-sq.-ft. building in downtown Pleasanton. A smaller Domus store in the Willow Glen section of San Jose will remain open.
Minneapolis, Minn. -- Big Lots will open three stores in the Minneapolis-St. Paul area later this year. Broker Bob Minks told the Star Tribune the company is looking to establish itself in the Twin Cities after past efforts to do so were stymied by high rents and poor locations. Big Lots is planning to test a bigger, more upscale concept store here to appeal to more medium to upper-income customers. In a March conference call, company officials said they were pursuing a strategy of leasing "A-type locations." Some 90 new stores are planned for 2011, with 25 to 30 of them in more upscale shopping centers around the country. Big Lots is currently ranked number 15 on Home Accents Today's list of the Top 50 Home Accent Retailers (by sales volume).
Atlanta, Ga. -- Havertys plans to remodel 40 store interiors this year and open its first store in Boca Raton, Fla. The retailer closed four weakening stores in 2010 and moved some to better locations, taking advantage of real estate opportunities brought about by the difficult retail environment. It entered Columbus, Ga., in the fourth quarter by renovating a former Circuit City store. This year, it will strengthen its position in southeast Florida by entering Boca Raton with a 48,000-sq.-ft. showroom being vacated by Carls Furniture, expected to open by Labor Day. During Havertys' fourth quarter conference call, CEO Clarence Smith said the company will upgrade the interiors of about 40 stores this year, focusing on major markets. The remodeling program, called Bright Inspirations, includes lighting, painting, new signage and some layout changes. Smith said the changes will bring the stores up to Havertys' standards, with a consistent feel and a presentation that is "at least as good as our website." The 118-store company remodeled 13 stores last years and expects to complete the program for all stores by the end of 2012. Havertys is currently ranked number 46 on Home Accents Today's list of the Top 50 Home Accent Retailers (by sales volume).
Wrightsville Beach, N.C. -- Ginger Isley and Kathryn Nixon, owners of the Polka Dot Palm home décor and gift shop in Porters Neck, have opened a second location, in Wrightsville Beach. Laura Sullivan has also joined the business, which will feature gifts and coastal-themed home accessories. A grand opening will be held in May.
Chappaqua, N.Y. - Allison and Amy Friedricks have relocated their business, Friedricks Interiors, to Chappaqua, after 10 years in Armonk. The full-service interior design studio, located at 113 King St., also sells designer furniture and accessories.
Lewisburg, Pa. -- Gingerbread House and Retrah celebrated a grand re-opening at their new combined downtown location in the historic Donehower Building at 424-426 Market Street. Connie and Dean Harter own and operate both stores side-by-side in one open space, offering home accessories, gifts, seasonal items and men's and women's apparel.
Myrtle Beach, S.C. -- FantaSea, a coastal home accessories specialty store, is one of more than 20 new businesses opening this year at Broadway at the Beach. The complex, which has more than 120 stores, restaurants and attractions, refreshes its lineup every year.
Manchester, Conn. -- Furniture/Today's Clint Engel reported that Bob's Discount Furniture will open its first two Mid-Atlantic stores Memorial Day weekend, making good on its previously announced plans to expand into the greater Washington, D.C., area from its Northeast base this year. The 40-store company will open approximately 30,000-sq.-ft. showrooms in Falls Church, Va. and Hyattsville, Md. - about the typical size for a Bob's showroom, said CEO Ted English. In Falls Church, the promotional to midpriced retailer is leasing a former Office Depot and in Hyattsville, a former Circuit City. Currently, Bob's most southern showroom is in South Brunswick, N.J. And while English said the new stores are "a big leap" for the retailer, it prepared in advance by opening a 672,000-sq.-ft. distribution center in Perryman, Md. in the second half of 2010 to support the move. The facility services Bob's store in New Jersey and now will handle the D.C.-area ones as well.