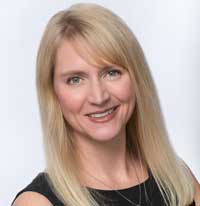 May is conference month!
April 20, 2011
There are a lot of cool things about my job -- great people, interesting travel and a fascinating subject to cover, to name a few.
And there are sometimes little wonderful bonuses that come around, like the opportunity to attend industry conferences and seminars.
May is packed with several of these, and I am prepping my notebooks and Twitter feed for the tons of great information I hope to learn at all of them.
To begin, I have been asked to appear as part of a panel discussion at the Savannah College of Art & Design's first Furniture Design Summit, May 9-10. For more information, check out this
story
. Design luminaries including Eames Demetrios, Metropolis magazine's Susan Szenasy and others will join little old me for this exciting, first-time event.
Next stop: San Diego for the ART Conference. Hosted each year by the Accessories Resource Team, this is a must-attend event for everyone -- retailers, vendors, reps and press -- in the home accents side of the business. More info on that
here
.
Then, it's on to Atlanta for our second Sandow Media Online Technologies Conference. Set for May 18 at Americasmart, this one-day event showcases a packed agenda and promises to provide a lot of cutting-edge ideas and solutions for the home and gift industries. Click
here
for the full lowdown.
So, that's May. But things don't really slow down in June and beyond. Our June 15
Logistics Conference
will feature a keynote presentation from the president of UPS, Jack Holmes, as well as a full agenda on this crucial subject.
And then, we are off to the races for the summer shows. Hope to see you somewhere along the way. Whether it's at a conference, a seminar or a market, there are always lots of opportunities for learning. Get out there and take advantage of them!