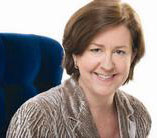 What's selling in your store?
April 18, 2011
On this month's Retailer Insight page, we asked retailers -- What's selling these days? Are there styles, price points, colors or trends that seem to be stronger or weaker than others when it comes to your customers? Here's what they had to say:
WHAT'S SELLING MORE are accessories - of all kinds. People are still filling spaces in their homes to add that layer of texture and punch of color. For a while there, we did have an interesting jump on dini
Bernhardt
ng tables, so it's been hard to guess what items they're more into buying these days. Design work with clients is still good. Colors for us are all over the board. Red is still strong, but I have seen a lot of people being drawn to lime green as well. Chandeliers and overhead lighting have been the slowest, but I believe this may be due to the slowdown in new housing. I am hopeful for this year and look forward to growth.
- Richard Codanti, Bella Casa, Portland, Ore.
IN THE HOME furnishings area, we have had success with table lamps (in particular, classical-shaped bases made from reclaimed wood). Bar carts, chaise lounges and side chairs have also been doing well for us. Decorative items under $100 have been selling, especially the more whimsical items such as stuffed animals made of leather and novelty gifts from our Men's Corner (model cars, billiard balls, aviation it
Howard Elliott
ems). Japanese ceramics with patterns in earth tones are moving also. The item that sells well all year is our selection of scented candles and diffusers. Earth tones, greens and mustards are the palettes that have been working.
- Tessy Keller and Jay Neuschatz, TK Home and Garden, Hudson, N.Y.
MATTRESSES, RECLINING sofas (motion), home entertainment, leather (stationary and motion) and accent chairs are selling well. Overwhelmingly, sofas in neutrals with accent chairs and decorative pillows in bright, dramatic colors. - Robert Price, vice president of merchandising, Art Van Furniture, Warren, Mich.
WE HAVE NOTICED a renewed interest in the purchasing of home furnishings, sofas, chairs, accent tables and chests since the beginning of the year. Coupled with a healthy dose of accessories, particularly art work, it's helped us begin 2011 with an upbeat attitude. Some of the pent-up buyers and clients of the last two years are saying they've waited long enough and that their homes are still a priority. It seems the biggest ongoing trend is the accepted mix of more modern art with traditional furnishings. - Eric C. Lackey, The Decorator's Edge, Thomasville, N.C.
WE CONTINUE TO sell rugs like crazy. Like fabric and art, they're often the starting point for a whole
Delos
room. We see a lot of folks coming in looking for pieces they can live with on a daily basis. People are investing in timeless pieces in neutral colors like gray, beige, navy blue, etc. They are buying a classic shape sofa in a neutral color, then buying pillows with color and pattern to express their personal style. I won't say that the rustic Belgium/French Country/industrial look is going away, but I do believe it's transforming a bit. It seems as though people are moving from global urban country to a more locavore trend. We're finding that "Made in America" and "handcrafted" are holding a lot more weight these days. Just as in fashion, food and music, interiors seem to be moving to a more "heritage" feel. Bluegrass music, canning and denim workshirts are translating to harvest tables, flea market finds and resurrected brands.
- Amy Rutherford, Red Barn Mercantile, Alexandria, Va.
BUSINESS IS GOOD. We're selling a lot of accent pillows and upholstered items such as occasional cha
Three Hands
irs, dining chairs, handknotted area rugs and fabric by the yard ... Neutral colors ... DuraLee, Vanguard Furniture, Bolier & Co., Ryan Studios and Tamarian Rugs. Trends? I honestly can't identify any, but if I had to guess - comfort is key, price is second.
- Brad Clifford, Bravado Home & Design, Portland, Ore.
WE MOVED OUR shop from Carmel Valley to Carmel-by-the-Sea, Calif., almost one year ago. Now my customer base is younger, with younger taste. I have moved into trendier, more monochromatic colors. I also find there is an easier attitude about spending (economically speaking). We're selling more high-end items and one-of-akind pieces. - Randi Andrews, Avant Garden and Home, Carmel, Calif.