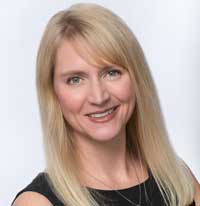 Snowball effect
April 11, 2011
Well, the news coming out of the winter markets was certainly upbeat. Show after show (after show after show - this is the home accents business), reported positive attendance growth, many in the double-digit range.
And this despite winter weather that seems to have impacted every traveler in the United States during January and February.
Now, last year we reported a similar upbeat mood, only to have it all come to a screeching halt in late spring. Maybe it's too early for too much optimism, but recent world events, although they carry with them some potential to damage our recovery, make me think about how quickly things can turn.
I am lucky to have visited Cairo twice - including a visit there last summer. The events that have unfolded there over the past two months really have me thinking.
While I certainly did not experience any unrest, there was a political dialog that was clearly becoming more open, even to the point of starting discussions with Americans on the subject. On my first trip, a few years back, there was no discussion on that front. I actually interviewed the minister of trade in his Cairo office during that trip. It was a tremendous honor at the time, and is certainly one of the more memorable experiences of my career. With those memories in my file, it's been especially interesting to see how the Egyptians' perception of their government has changed.
The earlier shakeup in Tunisia helped create a tipping point, and ongoing movement in the Middle East continues this snowball-like trajectory. But no one, including top diplomats who deal with Egypt with great frequency, predicted how quickly it could all happen.
Now all the unrest, especially in Libya, poses a threat to the international oil supply, and a price spike much bigger than the one we've already seen could provide exactly the economic setback that we cannot afford.
There actually is a point to my rambling thoughts. As one of my good industry friends says, "You never know if you're coming out of a recession until you're already out of it."
I'm hopeful that all the good news that's happening right now - consumer confidence at a three-year high, retail spending projected to be up 4% for 2011, etc. - will help snowball us into a quicker recovery than has been projected. Maybe we're already well into one. Sometimes things can happen very fast, especially when you're not expecting them.
After a winter full of snow, let's hope that this snowball is the good kind.