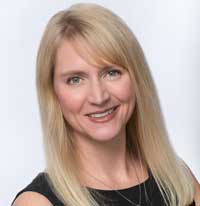 Clearer Skies
March 2, 2011
I write this post having finally finished a super-busy winter market season. 
With stops in Atlanta, Dallas, Las Vegas and New York, in many ways, the biggest challenges were just getting there or getting home.
Things got off to a rather slow start that first week in Atlanta, as the city was crippled by a heavy snow and ice storm that came in a few days ahead of opening day. And there was panic in the eyes of vendors on the first couple of days. But by Friday, the panic was replaced by relief, as the buyers started to show up in force. And by Saturday, the relief had turned to actual joy at how well the show and the traffic were going.
The brutal winter continued, of course, and all winter long, I heard the many tales of rebookings, obscenely long stays in airports, long and hazardous drives -- your standard planes, trains and automobiles nightmares. But despite it all, it seemed that most people who needed and wanted to get to the markets made it happen.
And now, before we could even blink, we are on the cusp of the April High Point Market.
People always ask me what I expect at each market. And my boilerplate response has become, "I don't forecast any more, because I have been wrong so many times." After all, predicting market traffic or success can be every bit as difficult as forecasting the weather ... and we all know how that goes sometimes.
But, given the results from the winter markets, I'm going to take a chance and make some predictions.
Independent retailers are reporting very strong holiday seasons, and there is data indicating that furnishings items (not always strong during the holidays) were tracking well above normal levels. We've always said that home décor makes great gifts - and now it looks like the general public is starting to realize that, too. I mean, who really needs another sweater? But, nearly everyone could probably use a new lamp.
The stores that had a good holiday are in need of product - and they need it quickly. That should help carry our struggling industry for a while as the overall economy continues to show strong signs of improvement.
So, I'm forecasting a better-than-expected 2011. It may not be all clear skies ahead just yet, but the clouds are definitely breaking up.