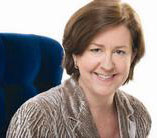 Best iPad, iPhone, Android apps for retailers
February 28, 2011
Michael Koploy, an analyst with
Softwareadvice.com
, has put together a list of the best iPhone, iPad, and Android apps for retailers (some free, some not). Michael says great retail apps are not only few in number, they're also difficult to find due to the lack of a "retail" tag in the iTunes library and Android Market. He compiled his list by searching keywords and selecting the most downloaded, highest reviewed applications, which he then separated into Apple and Google apps.
Michael's blog and list of retailer apps are at:
www.softwareadvice.com/articles/retail/best-retail-apps-for-the-iphone-ipad-and-android-phones-1022811/
Software Advice, which
I first wrote about in December
, researches and sifts through multitudes of applications and technologies, both existing and emerging, so we don't have to. Their consultation service is free, and they have a whole section dedicated to Retail: POS, inventory, customer info and warehouse management systems, retail accounting, e-commerce and merchandise planning.