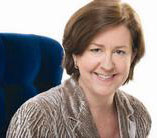 Retailers can tell Congress how they feel about Swipe Fee Reform using online template
February 18, 2011
FEB. 18, 2011 -- The National Association of Convenience Stores reported on yesterday's "heated" swipe fee reform hearing at which members of the retail and banking communities squared off against each other regarding a rule in the financial services reform bill, proposed in Dec., 2010, that would make debit swipe fees reasonable and proportional to the processing costs incurred. A link to an online template retailers can use to contact members of Congress and the Federal Reserve is at the bottom of this blog post. Clips from the NACS' report, which can be read in its entirety HERE, follow:
The eighth congressional hearing on swipe fee reform was very much like the previous seven: Retailer groups explained how fixing the broken swipe fee system benefits consumers, while the banking lobby sought to distract and scare members of Congress. ...
Inevitably the theme of the day was "delay, delay, delay." Members of Congress who expressed intense desire to delay the implementation of swipe fee reform included: Representatives Kenny Marchant (R-TX), Jeb Hensarling (R-TX), David Scott (D-GA), Jim Renacci (R-OH), Fancisco Canseco (R-TX), Ed Perlmutter (D-CO) and Donald Manzullo (R-IL). Several others followed a line of questioning indicating they would also like to delay reform....
It appeared that many members of the committee were falling over themselves to put on a show for the credit card companies and banks. Each taking turns reciting the banks talking points and asking the questions pre-scripted by the financial industry lobbyists. Committee members expressed a great deal of concern over what the banks called "government price fixing of debit interchange," but surprisingly very little concern over the fact that Visa and MasterCard have been "fixing" these fees for years. Others showed great concern over the profits and income stream of banks but surprisingly little concern over the profits and income streams of retailers. ...
Representative Peter Welch (D-VT), who has been a staunch advocate for merchants throughout the entire swipe fee debate, participated in the hearing despite not being a member of the committee. In his comments he focused on the fact that it was necessary for Congress to step in and fix a broken marketplace and that the regulations the Fed has proposed were indeed going to get the job done....
In the end the committee showed great concern for consumers and the possibility that banks might start charging more fees if swipe fee reform is enacted, but failed to grasp the fact that consumers are already paying these fees through higher prices.
The NACS encourages retailers to contact their members of Congress in support of the Durbin Amendment and to send letters to the Federal Reserve in support of the proposed Swipe Fee Regulations. Templates for composing and sending emails to Congress and the Federal Reserve are at www.unfaircreditcardfees.com