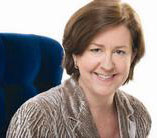 THE NEXT COOL THING's creative interpretations of film and TV icons
January 31, 2011
ATLANTA -- Last weekend, the creative collaboration of hundreds of interior designers, film industry art department professionals, builders, suppliers and local manufacturers was revealed at an event called THE NEXT COOL THING. Postponed a week due to weather, the event took place Jan. 21-23rd in a 90,000-sq.-ft. building at 1235 Chattahoochee Ave. and featured vignettes based on film and television themes.
The visual tribute honors the work of Georgia Production Partnership and the growing film industry in Georgia, and showcases the vast creative network of local talent and resources that are available to support and help develop the industry.
One of the creative installations featured the work of Redefined Home Boutique,
which partnered with Henley Studios and Sam Flax to create a set inspired by Alfred Hitchcock's "The Birds."
Rather than recreate a scene from the movie directly, the group created a birdcage constructed from old barn pieces with 1,200 origami birds against a backdrop of trees.
I received an invite from my friend David D'Ambrosio (owner of Redefined Home Boutique) to view the winged masterpiece but was taking flight myself (to the Las Vegas Market) around the time his 1,200 origami birds were doing the same.
I asked David to send a few photos, however, some of which I share here. For more, jump to Redefined Home's Facebook page.
David also provided a link to blogger Patti Davis ("Anatomy of a Dinner Party"), who dished up some great words and photos of  not only "The Birds" project, but some of the other creations as well -- the "James Bond" lounge, "Psycho" space, "Dr. Who" police box, and familiar scenes from "Gone With The Wind" and "Auntie Mame," to name a few. Patti rightfully reserves "piece de resistance" recognition for this stunning tribute to "Mommie Dearest" --  a chandelier made entirely of wire coat hangers -- her words describing it as follows:
My beloved friend Kerry Howard of KMH Interiors teamed up with Mitchell Gold and our dear friends at Larson-Juhl to furnish an alcove centered around the film, "Mommie Dearest". It was not the biggest space, but it packed a punch. The chic sitting room boasted not only room dividers made of wooden hangers but the showpiece was an enormous chandelier made entirely of wire hangers. It was one of the most exciting ideas I have ever seen.

Check out more of Patti's pics HERE.