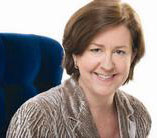 Resources for women- and minority-owned businesses
February 1, 2011
A recent press release announcing a new supplier training program at Macy's got me thinking about a position I held back in the 1980s as a consultant at the Washington, D.C., Minority Business Development Center. Both programs share a common goal, that of nurturing and growing minority- and women-owned businesses. But, if you've ever looked into any of these programs as a potential source for funding, business advice, procurement opportunities, etc., then you know that all the acronyms, certifications, paperwork and information can be overwhelming and confusing.
So, here are the basics. Your business qualifies for certification as a minority- or woman-owned business enterprise (MWBE, for short) if: the business is at least 51% owned by a woman or minority, AND the management and daily operations are controlled by those women or minority group members. In other words, naming your stay-at-home wife as owner doesn't cut it. She has to be working the biz. "Minority" is a U.S. citizen who can provide documentation to support the claim that he or she is at least 25% of the following: Asian-Indian, Asian-Pacific, Black, Hispanic or Native American.
Macy's new training course for MWBE suppliers
If you qualify, and you've got a product to sell, then you might want to look into The Workshop at Macy's, a brand-new, just-announced program. It consists of a four-and-a-half day intensive training course aimed at MWBEs that are "poised to succeed on a larger scale," but need additional business tools to move to the next level. Macy's CEO Terry Lundgren says The Workshop, which the company plans to present annually, is an example of the retailer's "commitment to support and grow certified minority- or women-owned retail vendors that will allow us to enhance our business, while also providing our customers with compelling product. As partners, it's a true win-win for both the vendor and our company. Macy's finds and nurtures talented new vendors who can deliver high-quality, competitively priced merchandise, and these vendors, in turn, see their business grow."
The course, to begin on May 9, 2011, at Macy's Herald Square offices in New York City, will be taught by Macy's seasoned executives, industry experts and key retail partners, and includes classes on strategic planning, merchandising and assortment planning, branding, sales and marketing, and access to capital. To be considered for acceptance in The Workshop at Macy's, you must submit a lengthy application by 5 p.m. Friday, Feb. 11, 2011. All information including full program requirements are available online at www.macysinc.com/workshop.
Resources for minority business owners
If you are a business- or retailer-owner, man or woman, who qualifies as a minority business enterprise (MBE), then make sure you're familiar with the services available to you through the Minority Business Development Agency. The MBDA has, for several decades, run a network of small business centers in locations across the country where business consultants and advisors provide advice and assistance in securing working capital, financial planning, bookkeeping, applying for SBA loans, doing business with federal, state and local governments, and general business consulting.
The centers are called Minority Business Enterprise Centers (MBEC). They're funded by the Department of Commerce, so there's little to no cost for the services; and they stay in business by helping MBEs stay in business. When I worked at the Washington, D.C. MBEC (back then it was the Washington, D.C. Minority Business Development Center, or DCMBDC), most of my work involved helping clients put together business plans for start-up capital and writing grant proposals. The quality of service provided was a bargain for the price, and judging from the number of centers in operation, they're still going strong.
A map with links to MBECs across the country is available at www.mbda.gov/main/offices. The site also provides "BizDev Central," a menu of sources and tools including a minority business locator and online business plan writer.
Resources for women and other small business owners
If you're a woman business- or retailer-owner, and you don't qualify as a minority, then you are a WBE. The website www.MWBE.com provides a good starting point for the resources and opportunities that pertain to you, including a database for registering your company so that you'll have a crack at the percentage of government purchasing goals established specifically for WBEs and small businesses.
There are also opportunities and assistance for businesses that meet the certification requirements for Small Businesses, Small Disadvantaged Businesses, Historically Underutilized Businesses that are located in an "historically underutilized business zone," and Disabled Veteran Businesses. Certifying agencies, consultants and seminar schedules for all of these can be found at www.MWBE.com.
If you decide to apply for The Workshop at Macy's, have found success with the MBDA, MWBE or your local MBEC, or would like to add to these resources, please do so in the comments section below.