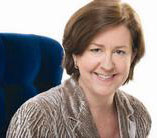 Store openings, relocations: Lillian August, Modani, Barclay Butera Interiors, Thom Filicia Home, Pictures Plus + more
January 17, 2011
New York, N.Y. -- Lillian August opened a 17,000-sq.-ft. showroom in New York City's Flatiron district in December. New York Times reporter Rima Suqi said the shop has two floors of furniture and decorative accessories, both Lillian August and other brands, mixed with antiques and found objects. The store, which also offers interior design services, is located at 11 West 19th Street.
Los Angeles -- Modani Furniture recently celebrated the opening of its new showroom at 8873 West Sunset Blvd. French entrepreneurs Nathan Cohen, Steven Athea, and Yonel Fellous opened their first store in Miami in 2007 before expanding to New York and Los Angeles, and plan to expand to Chicago, Houston and other major cities. "We are so excited about the launch of the Los Angeles location and look forward to celebrating in style come the New Year," Fellous said. "This is only the beginning of a year of growth as Modani continues to expand." Modani also sells modern furniture, rugs, mirrors, wall décor and accessories on its website, www.modani.com.
Los Angeles -- Barclay Butera Interiors celebrated its grand opening at a new location Jan. 12th, at 918 North La Cienega Blvd.
New York, N.Y. -- The Thom Filicia Home shop opened on the ground floor of Safavieh Home Furnishings store in the Flatiron district. Approximately 1,500 square feet of space is filled with Filicia's designs, including his furniture for Vanguard, fabrics (Kravet), wall art (Soicher Marin) and rugs for Safavieh.
Honolulu, Hi. -- Kent Untermann broadened the inventory at his 25-year-old store, Pictures Plus, to include home furnishings, cabinetry and appliances. The store opened in a new location at Kahala Mall. In late December, Untermann told the Honolulu Star Advertiser reporter Andrew Gomes that the economic slowdown had put him in a position where he felt compelled to either reduce the size of his six Pictures Plus stores or broaden what they had to offer. If the idea works, Untermann said the other locations might be converted and rebranded into Picture Plus Home stores.
New York, N.Y. -- French home fragrance company Lampe Berger opened and operated a temporary pop-up store at 941 Madison Avenue for the holiday season. The store was open from December 10th until January 16th.
Sioux Falls, S.D. -- HOM Furniture will open its first new Gabberts Design Studio & Fine Furnishings stores in Sioux Falls, S.D. and Sioux City, Iowa, in March, its first expansion of the high-end brand since the Furniture/Today Top 100 company acquired it in 2008.
Seattle, Wash. -- Kate Sehulster and David Link opened Guesthouse, a home furnishings and gift shop, at 1135 34th Avenue in Madrona. Styles include vintage, green, French and mid-century modern furniture, pillows and soft goods, rugs and candles.
Cincinnati, Ohio -- A new Morris Furniture Co., Inc. location held a grand opening on Jan. 11, 2011. The 72,000-sq.-ft. complex features five separate, inter-connected stores comprised of three Morris branded shops - The Morris Home Furnishings showroom, The Home Theater store at Morris and The Morris Outlet - as well as The Better Sleep Shop and the Fairborn, Ohio-based company's Ashley Home Furnishings store. The Cincinnati furnishings retail complex, a $3 million investment, is located at 11765 Commons Drive near Tri-County Mall. The company has operated stores in the Dayton area for 63 years
Bakersfield, Calif. -- HomeGoods is opening a new store, tentatively scheduled for Feb. 27, in a former drug store at 5510 Stockdale Hwy. The discount home fashions store, owned by TJX Companies Inc., is part of a larger plan to convert 91 A.J. Wright apparel stores into T.J. Maxx, Marshalls or HomeGoods stores and close the remaining A.J. Wright locations.
Grandville, Mich. -- Alexis Designs, Dana Rickers' new business, pairs a design shop with a café. The 3,000-sq.-ft. showroom at 4187 Chicago Drive, features custom furniture, art and decorative accessories. Rickers also added four designers to her staff.