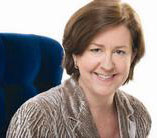 Store openings, expansions: WellNEST, Home By Baja, Shelter Interiors, Leggy Bird Designs and more
December 1, 2010
Sag Harbor, N.Y. - WellNEST, a sustainable living boutique recently opened by Richard Ash, M.D. and Rachel Paletsky, has opened a Nesting Room on the second floor of the historic 1750s Captain's House in which
Sustainable lifestyle boutique WellNEST is expanding within its historic location to offer more home products.
WellNEST is located. The Nesting Room showcases organic bedding and home items as well as children's clothing and toys.
WellNEST
also carries design items and collections including sustainable wood bowls and utensils, glass bottles, environmentally friendly candles, tea sets, wooden radio, as well as antique and specially made furniture. WellNEST is located at 125 Main Street in Sag Harbor
.
San Diego, Calif. -- Home By Baja opened in November, featuring custom-manufactured indoor and outdoor furniture, window, wall and floor coverings, along with an array of distinctive lighting. The products in the showcase were selected by the Baja California state government as good examples of quality, craftsmanship and style. The showroom is open daily at 7932 Miramar Road.
Milford, Conn. - Milford natives Tricia Izzo and Carolyn Kron opened Shelter interiors, a design studio and store, at 50 Broad Street. Shelter Interiors has provided design services to homes and business throughout the counties of Fairfield, New Haven and Westchester, N.Y. Izzo and Kron's work has been featured in Better Homes and Gardens, New Home and At Home magazines.
Libertyville, Ill. -- Leggy Bird Designs interior design and home décor shop opened at 406 N. Milwaukee Ave. The shop features vintage, repurposed, eco-friendly and local products. Principals are Carol Carani, Vicki Lidstrom, Laurie King, Danette Lemm and Kelly Murphy.
Alexandria, Va. - Richard Carroll celebrated a grand opening in the Belle View Shopping Center Nov. 14th. The store offers home décor, art, jewelry and women's accessories.
Columbia, Mo. -- Beverly Reid opened S. Stewart Home at 2703 E. Broadway. The store sells home accents, personal accessories and seasonal décor. Reid named the store in honor of her maternal grandmother, Sally Stewart.
Plano, Texas - Mona Crider, Julie Higginbotham and Michael Hamilton opened La Foofaraw, a high-end home décor store, in a restored 19th-century building that once housed a saloon. The shop, located at 1008 E. 15th Street, also offers interior design services, custom florals, upholstery and holiday home design.

Sacramento, Calif. -- The Sacramento Business Journal reported in November that lighting retailer Lumens Inc., which sells contemporary lighting, home furnishings and accessories, is expanding its headquarters to better accommodate its growing web business. Founded six years ago, Lumens leased 8,051 square feet at 2020 L Street, to be used for the corporate office and back-office support. The showroom will remain in its current space.
Greensboro, N.C. -- Angie Besecker opened Eco Dwelling in the Shops at Kirkwood, at 2417-C Lawndale Drive. Besecker had previously operated her business as Dwelling in Summerfield, but doubled her space by moving to the Lawndale location. Services include environmentally interior design and custom upholstery.
Omaha, Neb. -- Online retailer Hayneedle, Inc. recently debuted The Foundary, a members-only, daily flash sale site that offers home furnishings and accessories from established and emerging designers and brands at savings up to 70% off retail. Sales events are announced daily, typically starting at 11 a.m. EST at thefoundary.com. Each announcement includes four or more different events, offering selections of products from a variety of home living categories. Most of the sales events last three days (72 hours) or while limited supplies last.