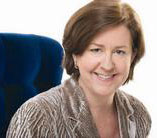 Random 'I Believe in Pink' products to benefit Susan G. Komen this month
October 4, 2010
Dallas, Texas - In recognition of Breast Cancer Awareness Month, Random, a gift and home décor boutique located in the Lakewood neighborhood, is promoting stationery products through its I Believe in Pink partnership with Susan G. Komen for the Cure.
The I Believe in Pink design, created by stationery and graphic design studio Southern Fried Paper, was inspired by Audrey Hepburn's quote stating her love of pink and all things feminine.
During the month of October, Random will give 20% of the retail sales for all I Believe in Pink cards, boxed sets and prints to the Susan G. Komen foundation.
Random is located in the Hillside Village Shopping Center at 6465 East Mockingbird Lane, Suite 366.