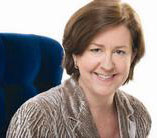 Marketing interior design services
July 21, 2010
This month's retail profile story spotlights three stores that complement their retail business with different levels of design services: Aegean Designing Whims (Los Alamitos, Calif.), Wild Hare Decor (Fort Wayne, Ind.), and Creighton Interiors (Clayton, N.C.). From home organization and homestaging to remodeling and renovations, each retailer has found a unique and workable niche in which to expand its service offerings.
July cover: Wild Hare Decor, Fort Wayne, Indiana
As a result, each store's marketing strategy is unique. One retailer covers all the bases - providing editorial contributions to the local newspapers, decorating for The Parade of Homes, hosting creative must-attend events, distributing flyers door-to-door, even launching a consignment program to help customers make room for new designs.
At the other end of the spectrum is a retailer who keeps advertising to a minimum so that she can focus on building the relationships with her most loyal customers - the ones who are helping to grow her business.
But what about designers who don't have a brick-and-mortar showroom in which to host events or exhibit their work? How do they go about building their customer base?
Ten years ago, New York-based consultant Lloyd Princeton founded Design Management Company to specifically address these questions. Since then, he's counseled dozens of interior designers, conducted almost as many seminars and workshops, and, in the process, established himself as one of the top marketing experts and consultants to the interior design trade.
Last year, I (and about 200 interior designers and retailers) had the pleasure of attending one of his lively, informative panel presentations at the Las Vegas Market. But for those who haven't, Princeton has funneled years of consulting, advising and first-person experiences into a detailed guidebook, Marketing Interior Design (Allworth Press).
Right up front, he lays out some ground rules:
+ First, know when you are working as a decorator and when you are working as a designer. Freshening up a space with color and fabric, rearranging the floor plan, is decorating. When you begin ordering custom merchandise or renovating anything structural, you cross over to the domain of the designer, which requires technical skills, training, continuing education and, in some states, licensing.
+ Therefore, you are entitled to fair compensation and must not undervalue your services -- a common mistake Princeton says designers make. "You can establish the value of your time from the beginning with subtle cues," he writes in the book. "Who is in control of the interview, the potential client or the designer? To be in charge of a project, you have to take charge of the interview process and establish the value of your time from the get-go." He devotes an entire chapter, in fact, to the initial interview covering everything from attire and handshake to interview questions and conversation. Keep looking for opportunities to describe the process of design, he advises. This impresses upon the client how involved design is and shows your competence, without giving specific ideas for the project.
+ Along those lines, Princeton stresses that there are two main phases to a project: design and implementation. When it comes to price negotiation, knowing when you're doing what makes all the difference in the world. In additio
n to discussing when, how much and what to charge (consultation fees, retainers, hourly rates, fixed fee or cost-plus), he's included a complete designer-client agreement template.
Princeton also shares some marketing dialogue on the "Why should I hire an independent designer when the store offers free design services?" question. "Nothing is free in this world and services provided by stores are not free either," he stated. "The cost of design services is bundled with the cost of the product, so the consumer pays an inflated price on the product." As such, Princeton advises (and instructs) interior designers to sell their design solutions and the process of design, not the products. 
Most of Princeton's marketing principles and strategies, however, are just as applicable to retailers and in-store design programs: The importance of a good mission statement (which begins with a detailed self-assessment), branding, making good first impressions, setting up and maintaining a client database. Is a brochure really necessary? Do you need to hire a PR firm? How do you turn social banter into business chatter tastefully? He answers it all.
There's also a good deal of attention given to the Internet's role. On the competitive downside, the online availability of products, information, services and design software has "demystified the ordering process" and "leveled the playing field once known as 'to the trade.'" On the other hand, the Internet is a great promotional tool for designers, and Princeton has advice on setting up a website, online design portfolio and blog, as well as using SEO and online ad tools.
Princeton's marketing strategies also extend to coffee-table books, designer show houses and product development. And, just in case you wake up one day to find you're the next Thom Filicia, there's an overview of licensing.
Just as the retailers profiled in this month's issue found a niche in design services, Princeton challenges his readers to do the same -- find their own underserved market segment, no matter how small, and create a custom offering exclusively for them. More information on Lloyd Princeton, Marketing Interior Design and Design Management Company is available at www.dmcnyc.com/