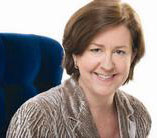 Kohl's giving away $10 million to 20 schools in Facebook contest
July 7, 2010
July 7th through September 3rd, kids and parents can visit
Kohl's Facebook page
and enter their schools in a contest to win $500,000. The department store chain is giving away a total of $10 million to 20 schools this year in recognition of the 10th anniversary of its Kohl's Cares philanthropic program that supports children's health and education.
As kids are getting ready for the new school year, Kohl's wants to inspire students and school supporters to dream big about what their favorite kindergarten to 12th grade (K-12) school could do with half a million dollars - whether it's starting an art program, creating a new computer lab or saving a music program.
During the contest, Kohl's Facebook fans can vote for public or private schools that serve K-12 students by visiting www.facebook.com/kohls. Fans can submit their ideas for what the school could do with half a million dollars and vote up to 20 times for their favorite elementary, middle or high schools. The top 20 vote-getting schools, that meet contest criteria as outlined in the Official Rules and have school officials provide information on how the school will use the money to support educational programs or initiatives, will win $500,000 each. Winning schools will be announced in late September.
The $10 million donation comes from the Kohl's Cares cause merchandise program, which sells special merchandise, including plush toys and books, and donates 100% of the net profit to benefit children's health and education initiatives nationwide. Over the past 10 years, the program has raised more than $150 million for children's initiatives. Kohl's philanthropic programs also include a scholarship program that has awarded more than $2.2 million in scholarships and prizes and will donate an additional $410,000 to kids this year, Kohl's associate volunteer program that donated more than $10 million to nonprofits nationwide last year alone, and a fundraising gift card program.
See Official Rules at www.facebook.com/kohls for all program and prizing details. For more information on Kohl's philanthropic efforts, visit www.kohls.com/cares.
Kohl's is number 9 on Home Accents Today's 2009 list of the Top 50 Home Accent Retailers (by sales volume), with annual home accent sales of approximately $870 million. The 2010 Top 50 list will publish in the August, 2010 issue of Home Accents Today.